Partner with our California donor egg agency for begin or grow your family
The team at Elite Fertility Solutions knows that a wide variety of circumstances bring hopeful parents-to-be to our California donor egg agency. However, all intended parents have the same goal, which is to get pregnant.
Elite Fertility Solutions was established in 2001 in Southern California. Since then, we have become one of the leading fresh egg donation agencies in the country. We serve Newport Beach, Los Angeles and San Diego, but our reach extends much further than that. We also work with clinics, physicians and prospective parents from all over the United States and the world.
Elite Fertility Solution's mission is to ensure each hopeful parent feels supported when making the very personal decision to build or grow their family through egg donation. Our program's success rates are a direct result of our commitment to our intended parents and egg donors as well as being at the forefront of advances in egg donation technology. We are a member of RESOLVE: The National Infertility Association, the American Society for Reproductive Medicine (ASRM), Men Having Babies and the Society for Assisted Reproductive Technology (SART).
Elite Fertility Solutions is a leading California donor egg agency
Sheryl Anderson established Elite Fertility Solutions to provide sophisticated, comprehensive and compassionate care to prospective parents considering egg donation to start or grow their families. With more than 20 years of unparalleled service with a personal touch, our California donor egg agency is one of the most highly respected and experienced agencies in Southern California and the United States.
We are a full service egg donor agency, specializing in screening and matching highly qualified donors for fresh egg donation cycles with intended parents. Our comprehensive egg donation agency has one of the most rigorous donor prescreening programs in the country. This includes individual vetting of each donor by a case manager, a full physical by a fertility specialist (including a transvaginal ultrasound) and a personal evaluation by a reproductive therapist. We perform all this screening before a donor is available for viewing on the website.
We want our future parents to feel confident that all our donors can fulfill their commitment as an egg donor. Our team also provides personal guidance and support to hopeful parents through every step, from the matching process to the egg retrieval.
We believe that everyone deserves to experience the joys of parenthood, regardless of sexual orientation or nationality
Elite Fertility Solutions is proud to support the LGBTQ community by helping singles and same-sex couples become biological parents. We believe in assisting our future parents and egg donors through personal attention at every step of the process, by matching prospective parents with an egg donor that best fits their needs and profile to help start their family.
Our California donor egg agency team works to provide you with the best possible service. As such, we meet the highest standards and guidelines set by the American Society for Reproductive Medicine (ASRM) and the U.S. Food and Drug Administration (FDA).
Please contact Elite Fertility Solutions for more information about how we can help you on your way to a family through egg donation.

Comprehensive prescreening at our egg donation agency in California

Full disclosure and responsive communication

Experience in providing compassionate care
Proud supporter of the LGBTQ community
I still remember the day I saw the advertisement for Elite Fertility Solutions in my university's newspaper; they were looking for young women to participate in an egg donation program. I had recently learned that some family friends were having difficulties conceiving, so with them in my mind I felt a strong pull to explore becoming a donor. Being an egg donor was never on my bucket list, but now it's one of the life experiences that I hold most dear.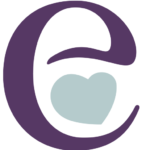 Andrea