The cost of egg donation is all-inclusive at Elite Fertility Solutions, so you don't have to worry about hidden costs
Our Southern California egg donation experts have created a global agency fee structure that is simple, cost-effective and all-inclusive. This fee covers the egg donor's insurance and prescreening. Our comprehensive screening includes an FDA physical with a fertility specialist, a one-hour evaluation with a reproductive therapist, genetic testing, infectious disease screening and a urine drug screening. Each donor will also meet with one of our egg donation experts. We are one of the only agencies in the country that provides such thorough prescreening before our donors are available for viewing on our website. This is just one of the ways that we make the cost of egg donation easy to understand and transparent.
There is no fee or deposit required to view an unlimited number of donor profiles. To help you select the ideal donor who meets all your specific needs, you can view each candidate's comprehensive profile. This includes a comprehensive, 28-page questionnaire, a psychological evaluation from a reproductive therapist, a variety of photos and a video (if available).
What is included in the cost of egg donation when you start with Elite Fertility Solutions?
When you are ready to begin the egg donation process with Elite Fertility Solution, you will experience our customized, client-first approach that includes a complimentary consultation with our program director. To begin this journey the only commitment we ask is a non-refundable agency deposit of $1,500 as part of the cost of egg donation..
This deposit has several benefits.
This fee is good for six months and it does apply to our global agency fee
You can put up to three egg donors on hold for 10 days.
You can reserve a donor who is currently donating.
We allow you to view all new egg donors who meet your desired criteria before they go live on our website.
Our donor match specialists are available to personally help you with your search for your ideal donor.
If your donor is not medically approved, we will find you another egg donor at no additional charge and will not require another deposit. Our goal is to help you find the perfect egg donor to help you start or grow your family.
The cost of egg donation after selecting your donor
After your donor receives medical clearance from your doctor, you will then pay the agency fee in two installments. 50% is due when your donor receive medical clearance. The remaining 50% is due when the donor's bloodwork is completed and approved BY YOUR CLINIC. This fee is due regardless of when the egg donation cycle begins.
Military Discount – Elite Fertility Solutions is proud to offer U.S. veterans and active-duty military a 15% discount on our agency fee.
Our all-inclusive fee covers all the many client-focused services that our elite agency coordinates for intended parents. This includes coordinating the legal, psychological, medical, financial and travel services you and your donor need to have a successful egg donation cycle.
Advertising and recruiting donors
Arranging all medical, testing and legal appointments for the egg donor
Case management and support of donor and intended parents throughout the cycle
Administrative fees for travel arrangements and/or outside monitoring
In-person or Skype meeting with the donor, if requested
Complete FDA physical by a fertility doctor
Psychological assessment by a licensed reproductive psychotherapist or psychologist
FDA infectious disease screening
Urine drug screening
Universal genetic carrier screening
Donor insurance
*Note that Elite Fertility Solutions pays for the services in bold. Often, other agencies make these costs the responsibility of the intended parents. Additionally, there are no additional costs for international intended parents.
Egg donation costs also include donor compensation, travel/mileage and legal fees. These costs are not included in our agency fee. However, we can refer you to reputable and affordable attorneys who specialize in reproductive law. We also offer financing to make egg donation more affordable.
If you would like to learn more about the cost of egg donation and our agency fees, please contact us. You can also learn more about our egg donation guarantees.
Our Southern California egg donation agency does provide financing through Prosper Healthcare.
What Others Are Saying
About Elite Fertility Solutions
After two and a half years of trying, we are pregnant with twins due in December. EFS's expertise and caring made our decision a lot easier than we anticipated. And your daily follow-up via email kept us constantly informed about our donor's prog…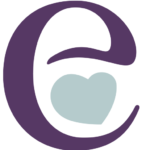 Ray and Stacy G.
For More Information
Office Location:
361 Hospital Road, Suite 333
Newport Beach, Ca 92663
View on Google Maps