Sheryl Anderson created an egg donor agency that blends knowledge and compassion
Sheryl Anderson is the founder and director of our egg donor agency, Elite Fertility Solutions (EFS). With more than 30 years of experience in women's reproductive healthcare, she has a deep knowledge of the field and great compassion for prospective parents who are exploring third party reproduction.
Sheryl works to help each hopeful parent find their perfect donor. Our Southern California egg donation center features an extensive prescreening program for donors that is among one of the best in the country.
Sheryl's goal is to reduce the stress and anxiety often associated with the donor selection process. Our California egg donor agency only recruits qualified donors who meet our strict criteria to ensure they have all the qualities desired by prospective parents. The extensive profiles and photos (provided free of charge) give intended parents all the information needed to feel confident they are selecting a donor that meets their desired qualifications.
Sheryl's approach to egg donation
Elite Fertility Solutions provides a full service, sophisticated, compassionate and comprehensive program that guides prospective parents from the beginning of the matching process to the egg retrieval. Sheryl understands this process can be overwhelming. As a result, she brings together all the necessary professionals and coordinates their services, including psychological, legal, medical, financial and travel arrangements, to ensure the process is smooth and stress-free. As a result, our hopeful parents can focus on what matters most, the joy that pregnancy will bring.
Sheryl's personal, hands-on approach through open, responsive communication is just another example of her commitment to the intended parents who come to our egg donor agency. She will personally work with you during the selection process to find the perfect donor. Sheryl also works hard to educate and support our donors throughout the process, from the initial match to the egg retrieval.
A look at Sheryl's background and what led her to create our egg donor agency
Prior to founding EFS in 2001, Sheryl was the clinical director of the Southern California Center for Reproductive Medicine for 10 years. She managed all aspects of the fertility treatment process in close collaboration with physicians, staff, counselors and other medical personnel. She was also responsible for training the nurses and coordinating patient care.
Sheryl worked at Northwestern University and at the University of Chicago as a clinical nurse specialist in labor and delivery, overseeing the educational programs and establishing protocols for all nurses in the high-risk perinatal unit. She was also a clinical nurse specialist at UCLA and Kaiser Permanente of Los Angeles. She served as the director of the labor, delivery, recovery and postpartum unit at Good Samaritan Hospital in Los Angeles.
In addition to these roles, Sheryl has served as a clinical nursing instructor at the Saddleback College School of Nursing in Mission Viejo, California, and has consulted for a variety of private medical organizations. She has lectured extensively on many reproductive topics.
Sheryl holds a Bachelor of Science in nursing from the University of Colorado and a Master of Science in perinatology from the University of Illinois.
Sheryl is very involved in the world of reproductive healthcare
The founder and director of our egg donor agency is a member of Fertile Hope, a nonprofit dedicated to providing reproductive information, support and hope to cancer patients and survivors whose medical treatments could cause infertility.
Sheryl is a founding member of Circle 1000, an organization that raises funds to support the Hoag Family Cancer Center in Newport Beach, California. She has served as both an underwriter chair and a chairperson for the organization.
Her professional growth in the field of reproductive healthcare continues through her involvement as a member of several organizations.
The American Society for Reproductive Medicine (ASRM)
The Society for Assisted Reproductive Technology (SART)
The European Society of Human Reproduction and Embryology (ESHRE)
The Society for Ethics for Egg Donation and Surrogacy (SEEDS)
RESOLVE: The National Infertility Association
Path2Parenthood
Men Having Babies
All of Sheryl's knowledge, experience and passion has helped her create a compassionate and professional egg donor agency that provides personal support to both egg donors and hopeful parents.
To learn more about our Southern California egg donation agency, please contact us.

Comprehensive prescreening at our egg donation agency in California

Full disclosure and responsive communication

Experience in providing compassionate care
Proud supporter of the LGBTQ community
I still remember the day I saw the advertisement for Elite Fertility Solutions in my university's newspaper; they were looking for young women to participate in an egg donation program. I had recently learned that some family friends were having difficulties conceiving, so with them in my mind I felt a strong pull to explore becoming a donor. Being an egg donor was never on my bucket list, but now it's one of the life experiences that I hold most dear.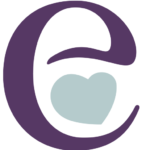 Andrea