Elite Fertility can help if you want to become an egg donor
It's the generosity of women like you that helps make the dream of parenthood come true. When you become an egg donor with our California egg donation agency, you are performing a great act of kindness for infertile couples, LGBTQ+ couples and single parents. Egg donation may be their only chance to overcome their fertility challenges and have a family. By becoming an egg donor, you can change someone's life forever by helping them become a parent.
Elite Fertility Solutions knows that deciding to become an egg donor is a serious commitment. As a result, we offer generous compensation for providing the invaluable gift of helping intended parents achieve their dream of having a baby. You also gain the knowledge that you have contributed to making parenthood possible for someone else.
Our team is here to answer all your questions about egg donation
The goal of our full-service California egg donation agency is to make egg donation as simple as possible. Our team provides you with all the information needed to determine whether egg donation is right for you. As part of this commitment, we believe it is important for our egg donors to understand the process of egg donation.
Egg donation starts when a young woman with healthy eggs and ovaries agrees to donate some of her eggs to a prospective parent struggling with infertility.
After the donor takes medications, a fertility doctor will retrieve her eggs.
Then, a professional will fertilize those eggs with sperm in a laboratory setting using in vitro fertilization (IVF). Fertilization will result in embryos.
A fertility doctor will then transfer a healthy embryo to the uterus of the intended mother or a surrogate to help achieve a pregnancy.
We want you to be happy with your decision to become an egg donor
We know that deciding to be an egg donor is never simple. To ease your mind, our California egg donation agency wants you to know that we take the process of egg donation seriously to ensure it is safe and rewarding. We'll handle everything and guide you every step of the way.
All our egg donors receive superior medical care from carefully selected board certified reproductive endocrinologists, also called fertility specialists. These doctors follow the FDA and American Society for Reproductive Medicine (ASRM) standards for care, ethics and safety.
At Elite Fertility Solutions, we know the time and effort it takes to become an egg donor. As such, we treat all our donors with the care and the respect they deserve. We are committed to making this a safe, positive and rewarding experience. Additionally, we will provide high-quality, professional and confidential support throughout the process.
As a result of our commitment, our donors often reflect that they experience a great sense of pride and fulfillment from helping prospective parents welcome a baby. They often continue to participate as an egg donor after their initial donation. This is a direct result of the personal attention that our team provides to address their needs.
Contact us if you have questions about becoming an egg donor with Elite Fertility Solutions. We're here to help you decide whether this journey is right for you.
 I feel safe, happy and that I am genuinely cared for during the entire process.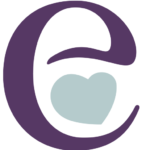 I am forever grateful for the wonderful opportunity and experience I had as an Elite Donor.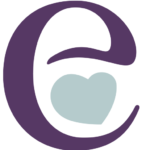 Because of the sincerity and compassion of Sheryl and her staff, I have considered pursuing a career in this industry in hopes that I can also help others.