Our California egg donor agency helps intended parents experience the joy of parenthood
Elite Fertility Solutions is an advocate for intended parents. Our California egg donor agency understands many hopeful parents come to us after experiencing emotional setbacks on their journey to start or grow their family. We don't want you to experience any further disappointment. That's why we are committed to make this process as smooth and simple as possible.
Intended parents trust our agency with their family-building dreams
Sheryl Anderson founded our California egg donor agency in 2001, because she believes that everyone deserves to have a family. To help women and men overcome obstacles to parenthood, she created a comprehensive egg donation agency with a heart.
Elite Fertility Solutions was one of the first full-service egg donation agencies, and our team continues to be a leader in third party reproduction. We will help guide you from the beginning of the matching process through your donor's egg retrieval. To support you, we bring together all the necessary professionals and coordinate their services for you.
Our agency offers a free consultation to all intended parents.
We provide a database of highly qualified and diverse donors for fresh egg donation cycles, and our team will work to find you the perfect donor who meets your specific criteria.
Our team regularly updates our egg donor database to provide current information and photos.
We support intended parents throughout the egg donation process.
Our elite agency coordinates all aspects of the egg donor cycle, including the legal, psychological, medical, financial and travel needs.
We offer full disclosure and transparency at every step.
Elite Fertility Solutions screens all potential egg donors
Our California egg donor agency knows searching for the best egg donor to meet your needs can be stressful and intimidating. We provide couples, women, single men and same-sex partners with all the information they need to feel comfortable during this process. Additionally, we provide you with warm, personal care and prompt attention to your needs so that you can focus on the joy that pregnancy and parenthood will bring.
Elite Fertility Solutions offers one of the most comprehensive egg donor screening programs in the United States. As a result, when you view our donors, you'll only see exceptional women who are ready to be egg donors.
First, we meet with each potential egg donor to ensure they qualify and have a complete understanding of the process.
Next, we have every donor undergo medical screening with a fertility specialist and a psychological evaluation with a reproductive therapist.
Finally, we look at the results of the evaluations. We only accept the best candidates for our elite egg donation program. We only select the best egg donors who are physically and emotionally prepared to be a committed egg donor.
When you work with our agency, you can count on having a knowledgeable and compassionate partner on your journey to become a parent. If you would like to take the next step with egg donation, please contact us for more information.
What Others Are Saying
About Elite Fertility Solutions
After two and a half years of trying, we are pregnant with twins due in December. EFS's expertise and caring made our decision a lot easier than we anticipated. And your daily follow-up via email kept us constantly informed about our donor's prog…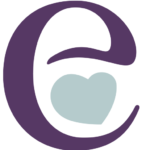 Ray and Stacy G.
For More Information
Office Location:
361 Hospital Road, Suite 333
Newport Beach, Ca 92663
View on Google Maps