Learn more about egg donation for single men
Single men who want to pursue fatherhood can choose an egg donor and a surrogate to help them become a father. Surrogacy and egg donation for single men allows men to have a biological connection with their children even if they don't have a partner.
The team at our Southern California egg donation center helps hopeful fathers fulfill their dream of parenthood with egg donation. We are an all-inclusive agency that provides comprehensive donor screening, education and cycle management. Every intended parent and egg donor we serve will experience our professional, confidential and empathetic approach to egg donation.
Starting the process of egg donation for single men
While the journey to becoming a single biological father ends with a gestational surrogate, it begins when a woman generously donates her eggs to help a single man start or grow his family. There are many steps we take to help intended parents with egg donation for single men.
Screening egg donors. The first step when vetting women for our egg donor database is meeting them to make sure they understand the commitment and responsibility involved in becoming an egg donor. Next, the young woman undergoes a comprehensive FDA physical and psychological evaluation to ensure she's an ideal candidate for egg donation. We take great pride in accepting only the most highly qualified donors into our elite egg donor database.
Viewing our egg donors. We know that finding a donor is very personal, which is why we allow you to search our egg donor database from the comfort of your home. You can also work with one of our skilled matching specialists to provide assistance during the selection process. Hopeful fathers will fill out a simple registration form that provides secure access to our online donor database.
Selecting a donor. Our Southern California egg donation agency is full service, which means we offer guidance and support throughout the entire process from selecting your ideal donor to the egg retrieval. Hopeful fathers review our diverse donor database of carefully selected, prescreened and highly qualified egg donors.
Hopeful fathers can view expanded profiles of all potential donor candidates for no charge. This includes viewing each donor's comprehensive questionnaire, psychological report, photo gallery and video. This information will help you select a donor who best fits your desired qualities.
Taking the next steps with egg donation
After selecting an egg donor from our Southern California egg donation agency, the process of egg donation for single men can really get started.
Moving forward with an egg donation cycle. Once the hopeful father has selected the egg donor that best fits his specific needs, we will contact the donor to confirm she is available during the desired time frame. Single men will then select their own fertility specialist, while our team brings all the necessary professionals together to coordinate the egg donation cycle.
Communicating during the cycle. We know you will be anxious to know how your donor is progressing during her cycle. Our team will provide prompt and accurate communication throughout the cycle.
Psychological support.  A single man using an egg donor and surrogate also needs emotional support and guidance to discuss all the issues involved in raising a child as a single parent.   Our agency connects hopeful fathers with a qualified mental health professional so that they can discuss these issues in a supportive, confidential environment.
Retrieving and transferring the eggs. The final steps of this exciting process start with the donor's mature eggs being retrieved and fertilized with the hopeful father's sperm. A fertility doctor will then transfer the healthiest resulting embryo into the uterus of the gestational surrogate. Remaining embryos can be frozen for future pregnancy attempts.
The knowledgeable team at our Southern California egg donation center provides comprehensive and compassionate support from the initial consultation to the positive pregnancy test. We also meet the highest standards set by the American Society for Reproductive Medicine (ASRM) and FDA guidelines.
Contact us to take the next step
If you're interested in egg donation for single men, we offer complimentary initial consultations so that you can determine whether you would like to move forward with donor eggs to start or grow your family. Contact us for more information.
What Others Are Saying
About Elite Fertility Solutions
After two and a half years of trying, we are pregnant with twins due in December. EFS's expertise and caring made our decision a lot easier than we anticipated. And your daily follow-up via email kept us constantly informed about our donor's prog…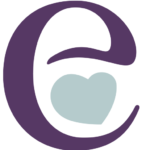 Ray and Stacy G.
For More Information
Office Location:
361 Hospital Road, Suite 333
Newport Beach, Ca 92663
View on Google Maps