Are you ready to apply to be an egg donor?
Our California egg donation agency is excited that you want to apply to be an egg donor. When you start the egg donation process, you are embarking on a journey that benefits you and hopeful parents. Helping someone experience the miracle of life by becoming an egg donor is an extraordinary and fulfilling feeling. You are helping make someone's dream of starting or growing their family come true.
Because your egg donation gives intended parents the ability to have the baby of their dreams, we acknowledge the significance of your contribution with generous compensation. Along with the knowledge that you are helping build families, you will also receive valuable information about your personal and reproductive health.
You must qualify as a donor to start the process
To ensure that hopeful parents receive healthy eggs that can help them make their family-building dreams come true, our California egg donation agency has qualifications for all our donors. To apply to be an egg donor, you must meet the following requirements.
Be a healthy woman between the ages of 20 and 29.
Be a nonsmoker and non-drug user.
Have a BMI of no greater than 26.
Have access to a variety of photos of yourself from infancy to the present.
Be able to attend early-morning appointments during your donor cycle.
Have reliable transportation to appointments.
Know the medical history of your biological parents, grandparents and siblings.
If you meet these preliminary requirements, please fill out the donor application form at the bottom of the page. Your honesty is important when completing the application so that we can ensure egg donation is right for you.
The next steps after you apply to be an egg donor
After you submit your preliminary application, a team member from our California egg donation agency will contact you to set up an appointment to explain more about the egg donation process. This appointment will help you decide whether egg donation is right for you and whether you want to move forward with the next steps.
Call Us at (949) 494-6511 if you have questions about how to apply to be an egg donor with Elite Fertility Solutions. Our team is here to answer your questions so that you will feel comfortable with your decision to donate your eggs to hopeful parents in need.
 I feel safe, happy and that I am genuinely cared for during the entire process.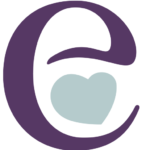 I am forever grateful for the wonderful opportunity and experience I had as an Elite Donor.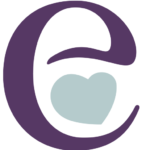 Because of the sincerity and compassion of Sheryl and her staff, I have considered pursuing a career in this industry in hopes that I can also help others.