Elite Fertility Solutions is an advocate for intended parents.
Our California egg donor agency understands that our clients often come to us after experiencing emotional setbacks on their fertility journey. Once you've made the decision to start or build your family through egg donation, our team is committed to making the process as smooth and simple as possible.
"*" indicates required fields
What Others Are Saying
About Elite Fertility Solutions
After two and a half years of trying, we are pregnant with twins due in December. EFS's expertise and caring made our decision a lot easier than we anticipated. And your daily follow-up via email kept us constantly informed about our donor's prog…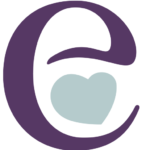 Ray and Stacy G.
For More Information
Office Location:
361 Hospital Road, Suite 333
Newport Beach, Ca 92663
View on Google Maps