Elite Fertility Solutions offers enhanced and comprehensive egg donor prescreening
Comprehensive egg donor prescreening screening is one of the most unique aspects of our Southern California egg donation agency. We know that egg donation can be an overwhelming process. That's why our team strives to make this process run smoothly and give you peace of mind as you select your ideal donor that meets your personal criteria. Our enhanced prescreening ensures that you are selecting a donor from a prescreened pool of highly qualified and diverse women who have met our strict requirements.
What does our comprehensive egg donor prescreening look like?
Our Southern California egg donation experts personally meet with each potential donor to review the process in detail. We want to make sure each woman completely understands the process and the commitment she is making when she decides to become an egg donor. We will also review her personal and family medical history.
The next step of our comprehensive egg donor prescreening is having the woman meet with a board certified reproductive endocrinologist (fertility doctor). This doctor will perform an FDA physical and transvaginal ultrasound on the woman to ensure she is healthy and has no fertility issues.
We also have each potential egg donor meet with a reproductive therapist. The goal of this session is to ensure the egg donor understands the short-term and long-term implications of being a donor and is emotionally prepared for this journey. The therapist also reviews the woman's family history and social situation to ensure she has adequate support systems during the egg donor process. The therapist's report for each egg donor will be available for you to review.
Our team does all this prescreening before accepting them into our elite program and having them available for viewing on our website. This is unique to our elite agency, because most agencies do not require their donors to see a therapist or get a physical prior to selection. Since 2001, Elite Fertility Solutions has taken on the cost of prescreening our donors to ensure each donor is physically and emotionally prepared for this important journey.
Reviewing egg donor profiles at Elite Fertility Solutions
When we accept a donor into our program, she has completed a 28-page questionnaire and provided a variety of photos from infancy to current day. If she is comfortable, she will also provide a short personal video. This information, together with the therapist's report makes up the donor's profile and is available to review for each potential candidate. There is NO charge to see multiple donor profiles at our Southern California egg donation center.
Once you select an egg donor, we will arrange for the donor to complete her FDA bloodwork, universal genetic carrier screening and drug testing. If any of this screening comes back and she is determined not be an acceptable candidate, we will find another donor for you at no additional cost.
These are just a few of the ways that Elite Fertility Solutions goes above and beyond with comprehensive egg donor prescreening to support you as you start or grow your family with egg donation. Contact us to learn more about our egg donation program and how we can help you grow your family.
What Others Are Saying
About Elite Fertility Solutions
After two and a half years of trying, we are pregnant with twins due in December. EFS's expertise and caring made our decision a lot easier than we anticipated. And your daily follow-up via email kept us constantly informed about our donor's prog…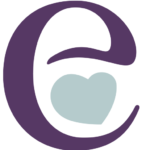 Ray and Stacy G.
For More Information
Office Location:
361 Hospital Road, Suite 333
Newport Beach, Ca 92663
View on Google Maps