Learn more about our LGBTQ egg donor agency in California
Elite Fertility Solutions believes that love is love. As a result, our team is proud to support and guide members of the LGBTQ community on their journey to become parents. Our California LGBTQ egg donor agency understands the path to parenthood often looks different for gay, lesbian and transgender intended parents. However, the desire to be a parent is the same, regardless of sexual orientation or gender identity. That's why our team is committed to providing a compassionate and inclusive egg donor agency.
What types of LGBTQ intended parents can benefit from egg donation?
Our LGBTQ egg donor agency knows that gay, lesbian and transgender intended parents may consider family-building through egg donation for many reasons. Here are some of the most common reasons that members of the LGBTQ community partner with us.
Older lesbian couples and individuals struggling with infertility can benefit from egg donation. Infertility affects both straight and lesbian women. Egg donation can help lesbian couples and individuals struggling with many causes of infertility. These causes include a lack of ovaries, premature menopause, age-related infertility and unexplained infertility.
Gay couples and individuals also come to us for egg donation. For obvious reasons, namely the absence of female reproductive organs, an egg donor and gestational surrogate are needed to achieve a pregnancy.
Transgender intended parents can also build a family with help from egg donation. If a transman no longer has ovaries or the ability to ovulate, egg donation (with or without a surrogate) can help make the dream of parenthood a reality.
No matter your reason for exploring family building using egg donation, you can feel good about your decision to partner with Elite Fertility Solutions.
Our LGBTQ egg donor agency provides personalized care and support
We are a full-service LGBTQ egg donor agency. Only the highest-quality egg donors are invited to join our elite program. How do we know that these women are exceptional donors? At Elite Fertility Solutions, each potential egg donor has undergone rigorous prescreening to ensure that she is physically and emotionally prepared to donate her eggs.
Elite Fertility Solutions covers the cost of all donor prescreening. Unlike many agencies, we will never pass that cost along to you.
As you begin the journey to start or grow your family through egg donation, our LGBTQ egg donor agency will be by your side. Our goal is to make the process of egg donation as simple and stress-free as possible. Here are some of the ways we accomplish this goal.
Provide a nurturing and supportive environment for intended parents of all sexual orientations and gender identities.
Offer complete transparency to intended parents by delivering thorough and timely information during each step of the egg donation process.
We take the time to review and explain the medical, financial and legal aspects of egg donation. We can also connect you with professionals in these areas. Not only that, but we also provide you with ongoing education and support from a licensed reproductive therapist. We know that egg donation can be an emotional and complex journey, so we support you in every way possible.
If you're ready to take the next step on the pathway to parenthood, please contact us for more information.
Helping the LGBTQ Community Build Families Since 2001
Being a gay couple, we couldn't have had our baby (and future babies) without the help from one of the amazing donors at Elite Fertility. EF had a wide range of donors to choose from and helped us select the perfect match for us. Sheryl and the staff at Elite Fertility were amazing to work with in every way. They are responsive, courteous, and really have your best interest at heart. We highly recommend Elite Fertility!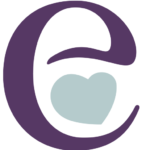 For More Information
Office Location:
361 Hospital Road, Suite 333
Newport Beach, Ca 92663
View on Google Maps