Dreaming of a baby? It's time to take the first step and find an egg donor
At Elite Fertility Solutions, we know that many intended parents come to us after experiencing heartbreak and disappointment. We also realize using egg donation to conceive is a personal and emotional decision. That's why Sheryl Anderson founded our full-service California egg donation agency to make the egg donation process as simple and streamlined as possible. This allows you to focus on what matters as you find an egg donor for your family.
Elite Fertility Solutions makes it easy to find an egg donor
The team at our California egg donation agency knows that you've been through a great deal on your journey to parenthood. We want to make your next steps as easy and stress-free as possible. Comprehensive egg donor screening is just one of the ways we do it.
First, we personally meet with every potential egg donor to ensure they are qualified, understand the egg donation process and are committed to being a donor. We then require every potential donor to undergo comprehensive medical and psychological screening.
Our sophisticated screening process allows us to rule out unqualified or uncommitted donors. As a result, every one of our elite and diverse donors is ready and able to help you achieve your dream of parenthood.
Because we believe so strongly in providing highly qualified donors, we take on the financial responsibility of screening our donors so that you don't have to.
There are many more reasons to select our California egg donation agency
Our team will guide you from the beginning of the matching process through your donor's egg retrieval. We offer a compassionate and comprehensive program to help you find an egg donor. Not only that, but we also meet the highest standards for egg donation set by the American Society for Reproductive Medicine (ASRM) as well as FDA guidelines.
You'll find that our program includes all the services and support you need for your egg donation journey. These offerings include donor screening and matching as well as the coordination of all psychological, legal, medical and financial services. You'll also discover our commitment to full disclosure and transparency.
When you want to get started, you can schedule a free consultation with our program director. This will give you the opportunity to explore egg donation. Contact us to learn how to get started with Elite Fertility Solutions and find an egg donor.
---
What Others Are Saying
About Elite Fertility Solutions
After two and a half years of trying, we are pregnant with twins due in December. EFS's expertise and caring made our decision a lot easier than we anticipated. And your daily follow-up via email kept us constantly informed about our donor's prog…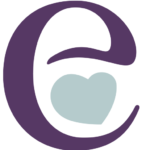 Ray and Stacy G.
For More Information
Office Location:
361 Hospital Road, Suite 333
Newport Beach, Ca 92663
View on Google Maps