You can earn generous egg donor compensation and the gratitude of intended parents
Infertility prevents millions of people from having the families they so desperately desire. At Elite Fertility Solutions, we match intended parents with generous egg donors like you to give hope to those who are struggling to conceive. By becoming a donor, you'll earn appreciation and gratitude from the intended parents. Not only that, but you'll also receive generous egg donor compensation for your time, effort and dedication
Earn generous egg donor compensation through Elite Fertility Solutions
Egg donation is a beautiful act, and our Southern California egg donation agency recognizes the commitment that it takes. As a result, we compensate our donors generously for their time and effort. This monetary compensation can make it possible for you to pursue your own life goals, including travel and education.
Compensation ranges from $8,500-$20,000 after completing the egg donor cycle regardless of whether the intended parents conceive using your eggs. Your egg donor compensation may vary depending on how many cycles you've completed, your academic and athletic achievements, and your ethnic background.
If your egg donation cycle is cancelled through no fault of your own, you will receive $1,000 in egg donor compensation.
In addition to your compensation, if you agree to travel for egg donation, you will not have to pay the related travel expenses for you and a companion. This includes airfare, hotel costs, ground transportation and meals. The grateful intended parents will cover all these costs. For any additional reimbursement requests, please remember to submit ALL original receipts.
The measure of life is what you have done for others
For many egg donors, compensation is just one of the benefits of egg donation. Being able to help prospective parents overcome barriers to parenthood is one of the most rewarding experiences there is.
If you would like more information about becoming an egg donor, please contact our Southern California egg donation agency to schedule a consultation with our donor coordinator. You'll get answers to all your questions and learn whether egg donation is right for you.
 I feel safe, happy and that I am genuinely cared for during the entire process.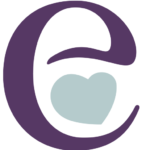 I am forever grateful for the wonderful opportunity and experience I had as an Elite Donor.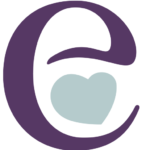 Because of the sincerity and compassion of Sheryl and her staff, I have considered pursuing a career in this industry in hopes that I can also help others.