Learn what's covered by egg donation fees for LGBTQ intended parents
Our team of understanding and knowledgeable experts at Elite Fertility Solutions provides you with step-by-step guidance on your egg donation journey. We understand that trying to build your family through egg donation can be an emotional and complex process. As a result, we're here to help explain and simplify it by breaking down egg donation fees for LGBTQ intended parents.
We have eliminated a major source of concern, confusion and anxiety by creating a global fee structure that is simple, transparent, cost-efficient and all-inclusive. Elite Fertility Solutions is also one of the only agencies in the country that provides a comprehensive donor prescreening program. By only offering prescreened donors, our agency can help you select a highly qualified donor and start building your family.
What's included in egg donation fees for LGBTQ intended parents?
Our all-inclusive egg donor agency fee gives you access to more than our comprehensive egg donor database. We also provide the following services and support before and during your egg donation journey.
Advertising and recruiting donors.
One on one interview with an EFS donor coordinator.
Arranging all medical, testing and legal appointments.
Comprehensive physical by a reproductive endocrinologist.
Psychological assessment and report by a licensed reproductive therapist.
Annual urine drug screening.
Genetic carrier screening for 301 genetic variants.
An assigned case manager to provide support and guidance throughout the egg donation journey.
Opportunity to work with a skilled donor matching specialist.
Egg donor insurance to cover possible medical complications.
Option to have a Zoom meeting between you and your donor.
Access to the donor's complete questionnaire, comprehensive psychological evaluation, and available photographs and video.
Arrangement for travel and/or outside monitoring.
We offer a military discount
To help lower our egg donation fees for LGBTQ intended parents who are members of the armed forces, we offer a military discount. Elite Fertility Solutions is proud to offer U.S. veterans and active duty military members as well as their spouses a 15% discount on our agency fee. This discount is also available to Reservists, National Guard, and retired military personnel and their spouses.
If you would like to see our detailed fee schedule, please contact us. You can also reach out to schedule a free consultation.
Helping the LGBTQ Community Build Families Since 2001
Being a gay couple, we couldn't have had our baby (and future babies) without the help from one of the amazing donors at Elite Fertility. EF had a wide range of donors to choose from and helped us select the perfect match for us. Sheryl and the staff at Elite Fertility were amazing to work with in every way. They are responsive, courteous, and really have your best interest at heart. We highly recommend Elite Fertility!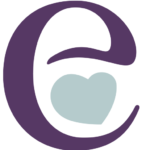 For More Information
Office Location:
361 Hospital Road, Suite 333
Newport Beach, Ca 92663
View on Google Maps