Thank you for your interest in viewing our prescreened egg donors
When you register to see our prescreened egg donors, you are taking the first step to grow your family through the gift of egg donation.
Our Southern California egg donation experts know that hopeful parents have been on a long and emotional journey by the time they visit us. Once you decide that you are ready to move forward with egg donation, our team strives to make the process as simple as possible. Our enhanced donor screening process is just one of the ways we do this.
How we screen our egg donors at Elite Fertility
Before moving forward with egg donation, you should ask an agency about how they screen their donors. Without proper screening, you could end up with an uncommitted donor or poor-quality eggs.
Our Southern California egg donation agency goes above and beyond the industry standards when we screen egg donors. This enhanced screening ensures that the girls you view in our diverse egg donor database are highly qualified and committed to egg donation.
Here are some of the steps in the comprehensive egg donor pre-screening process. All the donors in our database have already passed each of these steps.
We personally meet with each donor to learn about them and explain the commitment they need to make to egg donation.
Potential donors meet with a therapist who specializes in third party reproduction. The therapist ensures the donor is psychologically healthy and donating for the right reasons.
A board certified reproductive endocrinologist will perform a complete physical, including a vaginal ultrasound, on each potential donor.
If you have any questions about registering to view our donors, please contact us. Our Southern California egg donation experts are here to help you with every step of your journey.
What Others Are Saying
About Elite Fertility Solutions
After two and a half years of trying, we are pregnant with twins due in December. EFS's expertise and caring made our decision a lot easier than we anticipated. And your daily follow-up via email kept us constantly informed about our donor's prog…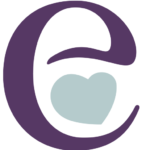 Ray and Stacy G.
For More Information
Office Location:
361 Hospital Road, Suite 333
Newport Beach, Ca 92663
View on Google Maps