Elite Fertility Solutions strives to make the process of egg donation as simple and stress-free as possible for all LGBTQ Intended Parents.
"*" indicates required fields
Helping the LGBTQ Community Build Families Since 2001
Being a gay couple, we couldn't have had our baby (and future babies) without the help from one of the amazing donors at Elite Fertility. EF had a wide range of donors to choose from and helped us select the perfect match for us. Sheryl and the staff at Elite Fertility were amazing to work with in every way. They are responsive, courteous, and really have your best interest at heart. We highly recommend Elite Fertility!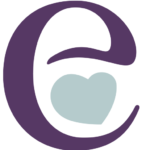 For More Information
Office Location:
361 Hospital Road, Suite 333
Newport Beach, Ca 92663
View on Google Maps