Egg donation for lesbian parents helps women fulfill their dream of motherhood
Our California egg donation agency helps make the dream of motherhood come true by offering egg donation for lesbian parents. Whether you need donor eggs as a single woman or as part of a couple, our team can help revive the dream of starting or growing your family.
Egg donation for lesbian parents can help in many situations
Women of any sexual orientation can have egg-related fertility issues. At Elite Fertility Solutions, we support lesbian couples and single gay women who need donor eggs. There are many reasons why women may need an egg donor to build their family.
Age-related decline in egg quality and quantity
Premature menopause/premature ovarian failure
Diminished ovarian reserve
History of miscarriage or IVF failures
Poor response to ovulation medications
Presence of an inheritable genetic condition
Absence of ovaries from birth
Chemotherapy or radiation therapy
When considering your best path to pregnancy know that egg donation for lesbian parents provides a high rate of success. To ensure the experience is as simple as possible, our California egg donation agency will guide you through every step of the donor selection process and the egg donation cycle.
The next steps after deciding to use an egg donor
Once you decide to use an egg donor, our team will walk you through each step of this exciting journey. You'll start by completing a simple form to get login credentials to our secure egg donor database. Once you have access, you can start viewing all our prescreened donors.
All the young women in our database have undergone a thorough physical and psychological evaluation. This helps to ensure they are physically and emotionally prepared for this journey prior to being accepted into our elite program. Knowing we have carefully screened all donor candidates allows you to confidently choose your ideal egg donor.
As you search through our comprehensive database, you'll be able to view detailed information about each donor's ethnicity, education, interests, family medical history, photos, videos and much more.
Once you've selected your donor, the process of egg donation for lesbian parents can begin.
Your donor takes fertility medications to help multiple eggs develop. Your fertility doctor will closely monitor her and will order a trigger shot when her eggs are mature.
About 36 hours later, she will visit the fertility doctor for the egg retrieval, which is performed outpatient with light sedation.
The fertility center's embryologist will fertilize the eggs with donor sperm. After fertilization, the eggs become embryos. The laboratory staff will monitor the growth and development of each embryo. They may also perform genetic testing on the embryos before selecting the best one for the embryo transfer. The rest can be frozen for future use.
The final step involves preparing the uterus of you, your partner or your gestational surrogate for the embryo transfer.
Start your journey to motherhood today
The compassionate team at our California egg donation agency will support you in this life-changing process. We will be by your side from the selection of a wonderful egg donor to the amazing moment of the embryo transfer. Contact us to learn more about egg donation.
Helping the LGBTQ Community Build Families Since 2001
Being a gay couple, we couldn't have had our baby (and future babies) without the help from one of the amazing donors at Elite Fertility. EF had a wide range of donors to choose from and helped us select the perfect match for us. Sheryl and the staff at Elite Fertility were amazing to work with in every way. They are responsive, courteous, and really have your best interest at heart. We highly recommend Elite Fertility!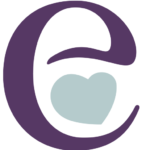 For More Information
Office Location:
361 Hospital Road, Suite 333
Newport Beach, Ca 92663
View on Google Maps