Egg donation for gay men can make the dream of fatherhood come true
At Elite Fertility Solutions, we know that the path to parenthood doesn't look the same for everyone, but all intended parents have the same desire to welcome a baby into their family. As a result, we are proud to offer egg donation for gay men.
For many gay intended parents, egg donation as well as gestational surrogacy plays a key role in helping them achieve their dream of parenthood. These family-building options also allow gay parents to share a biological connection with their child.
Our egg donor agency strives to make egg donation as simple and stress-free as possible for gay men. We do this by providing a nurturing and supportive environment to guide gay intended parents through egg donation process.
Taking the first step with egg donation for gay men
At Elite Fertility Solutions, egg donation for gay men starts with selecting an egg donor. Our Southern California egg donor agency offers a diverse database of highly qualified, prescreened donors who are ready to give the priceless gift of donating their eggs.
Finding an egg donor is a very personal experience, which is why you can search our secure database in the privacy of your own home when it's convenient for you. You can also reach out to one of our skilled matching specialists. We regularly update our donor database so that you have the most current information available on each potential candidate.
Each of our elite donors has undergone rigorous prescreening to ensure that she is physically and emotionally prepared to donate her eggs. Knowing all donor candidates have undergone careful screening allows you to confidently choose your ideal egg donor.
Each comprehensive donor profile includes detailed information about ethnicity, physical traits, educational background, interests, family medical history, photos, videos and much more.
Gestational surrogacy also plays an important role in the process
Selecting an egg donor is only the first step of egg donation for gay men. Finding a surrogate is the next step in the process. This is the woman who will carry the pregnancy. Once you have selected the generous women who will help you on your journey to fatherhood, the process can  begin.
Your egg donor will take fertility medications to stimulate the development of multiple eggs. The fertility doctor of your choice will monitor her during this time.
When the time is right, your donor will receive a trigger shot and visit the fertility doctor about 36 hours later for the egg retrieval.
The eggs will then be taken to the laboratory and combined with sperm from one or both dads to create embryos.
The laboratory staff will monitor the growth and development of the embryos. They may also perform genetic testing on the embryos before selecting the best one for transfer to the gestational surrogate. The rest can be frozen for future use.
To prepare for the embryo transfer, the gestational surrogate will take medications to prep her uterine lining. During the short procedure, the fertility doctor will transfer the embryo into the gestational surrogate's uterus. The surrogate will carry the pregnancy and deliver your baby
Find guidance and support throughout the process
We know that becoming a parent is a natural desire for many people. With this knowledge, we
are committed to helping gay intended parents build the family of their dreams through egg donation. If you are ready to learn more about egg donation for gay men, please contact us to schedule a complementary consultation.
Helping the LGBTQ Community Build Families Since 2001
Being a gay couple, we couldn't have had our baby (and future babies) without the help from one of the amazing donors at Elite Fertility. EF had a wide range of donors to choose from and helped us select the perfect match for us. Sheryl and the staff at Elite Fertility were amazing to work with in every way. They are responsive, courteous, and really have your best interest at heart. We highly recommend Elite Fertility!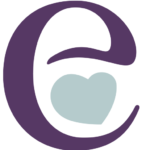 For More Information
Office Location:
361 Hospital Road, Suite 333
Newport Beach, Ca 92663
View on Google Maps