Gyanni is one of the friendly faces who will greet you when you come to Elite Fertility Solutions. She joined us because she wanted to work in an area of medicine that was filled with positivity. "There are so many different areas of healthcare, but many of them are sad or negative. I like to focus on the positive, so I decided to work for Elite Fertility Solutions. Egg donation is helping to create life. I can't think of anything more positive than that."
Since joining our team, Gyanni has been impressed by how well everyone works together. "The team is wonderful," she explains. "Sheryl is so helpful and everyone works together to help each other and the donors and hopeful parents we serve."
Gyanni studied healthcare administration at California State University, Long Beach. During this time, she had worked as an administrative assistant in the medical industry, and she has applied this experience to her role at our egg donation center. She is also a licensed insurance agent and is fluent in Spanish.
In her spare time, Gyanni loves to stay active. Throughout school, she participated in many sports, including basketball, swimming, volleyball and rugby. "I'm a big health advocate, so I love learning about the body and going to the gym."
Gyanni believes that egg donation is a "win-win" for donors and hopeful parents. "It helps the donors get the financial security to get ahead in life while helping parents bring life into the world. I love being a part of that."

Comprehensive prescreening at our egg donation agency in California

Full disclosure and responsive communication

Experience in providing compassionate care
Proud supporter of the LGBTQ community
I still remember the day I saw the advertisement for Elite Fertility Solutions in my university's newspaper; they were looking for young women to participate in an egg donation program. I had recently learned that some family friends were having difficulties conceiving, so with them in my mind I felt a strong pull to explore becoming a donor. Being an egg donor was never on my bucket list, but now it's one of the life experiences that I hold most dear.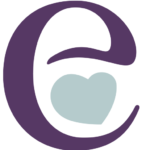 Andrea