Katrina Delong is an egg donor coordinator with a passion for helping women
Experience as a donor recruiter and a passion for helping women inspired Katrina Delong to become the egg donor coordinator at our Southern California egg donation agency. She loves using her knowledge and experience to help donors and hopeful parents. "After I had my son, I decided to pursue a career in healthcare to help others feel the joy of parenthood."
A look at Katrina's background
Our egg donor coordinator has a background that includes experience in sales, customer service, social media marketing and recruiting. She has worked in a number of industries, including education, healthcare and marketing. Out of all of these areas, Katrina is most passionate about women's sexual and reproductive health.
While living overseas with her family, Katrina was a private business owner for two years with a company that empowers and educates women about their sexual health. "We educate women about their sexual health and wellness. I found that I really enjoy helping women learn more about these topics, which inspired me to look at a career in women's healthcare," Katrina explains.
Katrina loves working as a donor coordinator
Every day at our Southern California egg donation center, Katrina is living her dream as our egg donor coordinator. "I get to help our donors and hopeful parents make their dreams come true. I can't think of anything better than that," Katrina says.
Contact us to get connected with our Southern California egg donation center and learn about the wonders of egg donation.

Comprehensive prescreening at our egg donation agency in California

Full disclosure and responsive communication

Experience in providing compassionate care
Proud supporter of the LGBTQ community
I still remember the day I saw the advertisement for Elite Fertility Solutions in my university's newspaper; they were looking for young women to participate in an egg donation program. I had recently learned that some family friends were having difficulties conceiving, so with them in my mind I felt a strong pull to explore becoming a donor. Being an egg donor was never on my bucket list, but now it's one of the life experiences that I hold most dear.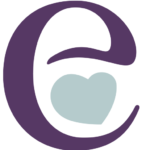 Andrea