Ellen has been a California Licensed Marriage, Family, Child Therapist since 1986. After a five and a half year struggle with infertility, which included the use of third party and ART procedures, she focused her attention on helping others with similar challenges. She has worked with Elite Fertility Solutions since the agency's launch in 2001 to provide psychological counseling.
Ellen's compassion, knowledge, experience and problem-solving skills benefit everyone involved in collaborative reproduction. Following professional guidelines, her pre-cycle, psycho- educational and confidential consultations with intended parents focus on the many nuances and ramifications of family building with third party assistance. As part of her screening/assessment of potential egg donor candidates, Ellen addresses their concerns and assesses their appropriateness to participate. Her reports are known for their detail and capturing the essence of the egg donor, which helps intended parents to find the perfect match.
Ellen has continued her professional growth in the field of infertility through awareness of evidence-based research and her involvement as a professional member of many groups.
American Society for Reproductive Medicine Mental Health Professional Group
California Association of Marriage and Family Therapists
Fertile Hope
Pacific Coast Reproductive Society
Path2Parenthood
RESOLVE: The National Infertility Association
The Society for Ethics for Egg Donation and Surrogacy (SEEDS)
Reproductive Psychology Professionals of Southern California.
Ellen was also instrumental in setting up the Professional-Led Support Groups for RESOLVE of Orange County. Additionally, she was a member of the ASRM MHPG Donor Recipient Family Task Force.

Comprehensive prescreening at our egg donation agency in California

Full disclosure and responsive communication

Experience in providing compassionate care
Proud supporter of the LGBTQ community
I still remember the day I saw the advertisement for Elite Fertility Solutions in my university's newspaper; they were looking for young women to participate in an egg donation program. I had recently learned that some family friends were having difficulties conceiving, so with them in my mind I felt a strong pull to explore becoming a donor. Being an egg donor was never on my bucket list, but now it's one of the life experiences that I hold most dear.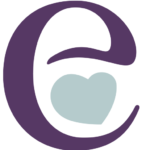 Andrea