Looking for a San Francisco egg donation center? Try Elite Fertility in Southern California
Many intended parents seeking a San Francisco egg donation center turn to Elite Fertility Solutions for help finding an egg donor. Egg donation can help women and couples with infertility as well as gay couples and single men become parents. We offer this support by providing an extensive database of high-quality and prescreened egg donors who can provide eggs that are more likely to result in a healthy pregnancy.
Who is looking for a San Francisco egg donation center?
Gay couples and single men will need donor eggs and a gestational surrogate to welcome a biological child. In addition, the following fertility issues might require a woman or couple to seek a San Francisco egg donation center.
Diminished ovarian reserve
Poor response to fertility medications
Premature ovarian failure or menopause
Presence of an inheritable genetic condition
History of miscarriage or multiple IVF failures
Absence of ovaries
The experienced team at our egg donation center can talk with intended parents seeking a San Francisco egg donation center about their family-building goals. We can also help women, men and couples select an egg donor and guide them through the egg donation process.
What happens at Elite Fertility after you choose to use donor eggs?
We compassionately guide and support women and men who decide to move forward with donor eggs, ensuring it's a smooth and straightforward process.
Access to donor database. Intended parents receive log in information to our donor database where they can begin searching for their ideal donor at no charge. We offer a diverse pool of donors who come from different backgrounds and offer unique talents.
Premium donors. Each of our donors has undergone extensive prescreening before they are accepted into our database. As a those seeking an egg donor, can rest assured that each of our egg donors has been screened for physical, reproductive, genetic and psychological health.
Egg donor selection. The profiles in our database allow the intended parents to gain a comprehensive look at the donors. Each profile includes photos from birth to the current day as well as insight about a donor's health, education, ethnicity, interests, personality, physical appearance and other relevant information.
Cycle planning. After the intended parents select their egg donor, we will arrange any additional testing for the donor, help organize a legal agreement and facilitate planning all aspects for the donor's egg donation cycle. We support donors and intended parents at every step of the process.
Donor cycle. After a fertility doctor retrieves the donor eggs, an embryologist will fertilize them with sperm from the intended father or a sperm donor. Then, the doctor will transfer the healthiest embryo to the uterus of the intended mother or a surrogate.
Throughout this process, our expert staff maintains regular communication with the intended parents, making sure they understand each step and get answers to all their questions.
If you're looking for a San Francisco egg donation center, consider choosing Elite Fertility to help you build a family through donor eggs. Contact us to learn more about becoming parents through egg donation.

Comprehensive prescreening at our egg donation agency in California

Full disclosure and responsive communication

Experience in providing compassionate care
Proud supporter of the LGBTQ community
I still remember the day I saw the advertisement for Elite Fertility Solutions in my university's newspaper; they were looking for young women to participate in an egg donation program. I had recently learned that some family friends were having difficulties conceiving, so with them in my mind I felt a strong pull to explore becoming a donor. Being an egg donor was never on my bucket list, but now it's one of the life experiences that I hold most dear.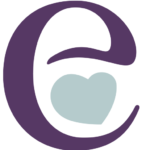 Andrea