The egg donation process can help you bring home a healthy baby
Thank you for exploring the egg donation process. Single men, women, couples and members of the LGBTQ+ community come to our Southern California egg donation agency to start or grow their family using donor eggs. At Elite Fertility Solutions, we are proud to offer a diverse pool of highly qualified and screened donors who are physically and emotionally prepared for the egg donation journey.
Our elite team understands that finding an egg donor is a very personal experience, so we strive to make the experience straight-forward and stress-free for you and your donor. Our entire staff provides warm, personalized support and is dedicated to helping your dream of parenthood come true. As a result, you can rely on us to answer all your questions about egg donation.
Breaking down the egg donation process for hopeful parents
By the time you begin the egg donation process, our Southern California egg donation experts have already reviewed a wealth of donor applications. Our team has reviewed many egg donor applications to ensure that we only select the best donors who meet our strict requirements.
Once you select your donor and she begins her donation cycle, she will take medications to stimulate her ovaries before undergoing an outpatient egg retrieval procedure. During this time, our team and your doctor will keep you updated on your donor's progress. You can also turn to our elite egg donation agency with any questions or concerns.
The beautiful gift of egg donation
Our Southern California egg donation agency is proud to offer a program that meets all your needs. We are dedicated to offering a seamless and personalized experience, offering prompt attention to your unique needs at every step of your egg donation journey. At Elite Fertility Solutions, we only collaborate with highly qualified fertility specialists and surrogacy agencies that follow ASRM and FDA guidelines.
When you partner with our elite agency, you'll receive a standard of care where empathy, education and transparency are our focus. Your experience matters to us, and we will make sure that you have everything you need to feel comfortable, empowered and supported as you focus on the joy that pregnancy and parenthood will bring.
If you want to learn more about having a baby using egg donation, contact us for an appointment. We are happy to answer all your questions about this family-building option.
What Others Are Saying
About Elite Fertility Solutions
After two and a half years of trying, we are pregnant with twins due in December. EFS's expertise and caring made our decision a lot easier than we anticipated. And your daily follow-up via email kept us constantly informed about our donor's prog…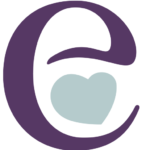 Ray and Stacy G.
For More Information
Office Location:
361 Hospital Road, Suite 333
Newport Beach, Ca 92663
View on Google Maps