Elite Fertility Solutions explains egg donor medical screening
Through egg donation, generous and compassionate young women help individuals, couples and LGBTQ+ intended parents who have experienced major roadblocks on their journey to start or grow their family. Egg donation may be their only chance to have a child. The team at our California egg donor agency works to make the egg donation process a positive and fulfilling experience for all by providing thorough egg donor medical screening.
All about the process of egg donor medical screening
Submitting your application and meeting with our egg donor coordinator is the first step. However, before you can donate your eggs, we will need to ensure you are physically prepared for this journey. This is why our California egg donor agency offers comprehensive egg donor medical screening.
Our elite donor screening process meets and exceeds, the guidelines required by the Food and Drug Administration (FDA) and the American Society for Reproductive Medicine (ASRM).
Exploring each step of the process
You move on to each phase of our screening process after successfully completing the previous one. This screening will include the following components.
A complete physical, including a transvaginal ultrasound. A board certified fertility doctor will perform a full physical exam and a vaginal ultrasound to ensure that you are in good physical and reproductive health. A transvaginal ultrasound is painless and looks at your uterus and ovaries. Your doctor counts the egg-containing follicles in your ovaries. Doing so helps your doctor determine whether you have an adequate number of eggs to become an egg donor. This will also give you valuable information about your fertility.
Infectious disease screening. Per FDA guidelines, this blood test looks for a variety of infectious diseases. These include HIV, hepatitis B and C, and sexually transmitted infections. It usually takes three to four business days for us to receive the results.
Genetic disease screening. You will receive testing for more than 301 genetic variants. Don't be alarmed if you are a carrier for something. Almost everyone is, and it doesn't mean you will get the disease or be sick. It will also not prevent you from being a donor unless you and the intended father are carriers for the same variant. This test will provide valuable information for you when you decide to start a family
Through your generous gift of egg donation, intended parents who are facing obstacles to parenthood can have an opportunity to welcome a longed-for baby into their lives. At our California egg donor agency, we support our egg donors and intended parents through every step of the egg donation process. Contact us for more information about egg donor medical screening.
 I feel safe, happy and that I am genuinely cared for during the entire process.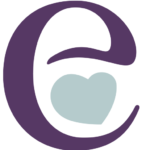 I am forever grateful for the wonderful opportunity and experience I had as an Elite Donor.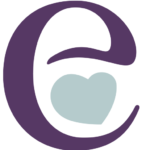 Because of the sincerity and compassion of Sheryl and her staff, I have considered pursuing a career in this industry in hopes that I can also help others.