Elite Fertility Solutions supports you with egg donor counseling services
At Elite Fertility Solutions, your emotional wellbeing is just as important as your physical health. To support you on your journey, our California egg donation agency offers egg donor counseling services to both donors and intended parents. In addition to an initial counseling session with a mental health professional, we provide ongoing support to our donors and intended parents throughout the decision-making process and the IVF donor cycle.
We offer egg donor counseling services to help intended parents on their fertility journey
Our California egg donation agency realizes that conceiving a baby through egg donation is an emotional experience. To support intended parents during this process, we offer professional counseling services with a counselor. This professional specializes in in egg donation and third party reproduction. Our experience has shown that counselors make this process a positive experience. They offer objective opinions and facilitate constructive discussions about building a family through egg donation.
Counselors can help intended parents explore and evaluate important issues.
Privacy issues, including whether and how to discuss egg donation with friends and family
Genetic issues, including understanding the role of genetics in health, appearance and personality
Parenting issues, including how to tell a child about their special beginnings
Our egg donation agency also provides these services to potential egg donors
Egg donors must confront complex ethical, emotional, moral and social issues. Each potential egg donor at our California egg donation agency participates in a one hour counseling session with a licensed psychotherapist or psychologist.
During this session, the therapist will assess a prospective egg donor. The goal is to ensure that she is emotionally and psychologically able to fulfill the complex requirements of egg donation. The therapist will examine the donor's mental health status, family history, personal background, life circumstances and support systems.
At this time, the egg donor also has the opportunity to ask questions and discuss her concerns and expectations about becoming an egg donor. Before being accepted as an EFS egg donor, we feel that it is essential for each candidate to understand and feel comfortable with the potential short- and long-term implications of egg donation. Our goal is to help each candidate determine if involvement in such a profound and life-changing experience is right for her.
If you'd like more information about our egg donor counseling services, please contact us today.
 I feel safe, happy and that I am genuinely cared for during the entire process.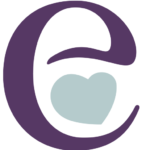 I am forever grateful for the wonderful opportunity and experience I had as an Elite Donor.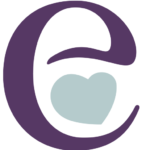 Because of the sincerity and compassion of Sheryl and her staff, I have considered pursuing a career in this industry in hopes that I can also help others.