What to know before you choose an egg donor
Our Southern California egg donation center understands that it is a very personal decision to choose an egg donor to help you start or grow your family. We respect the journey you are on,  so we are committed to working very closely with you to find your ideal donor so that you have the best chance of taking home a healthy baby.
Find high-quality donors
You can rest assured that all donors in our elite program meet rigorous qualifications set by the American Society for Reproductive Medicine (ASRM) and the FDA. Our donors have been carefully vetted by our agency and fertility doctors to ensure they meet our strict requirements. These requirements allow us to provide you with the highest quality egg donors.
Between 20 and 29 years of age.
A BMI of 25 or less.
Non-smoker and no history of substance abuse.
Healthy family history.
Our egg donors must also complete an FDA physical exam with a fertility specialist as part of our prescreening process. This exam confirms that a woman is qualified to be an egg donor and has healthy ovaries. In addition to this exam, all donors complete a thorough psychological evaluation with a reproductive therapist. Donors are also tested for sexually transmitted diseases, drugs and genetic diseases.
How to choose an egg donor
We understand that the process to select your ideal egg donor can be overwhelming. However, working with our egg donor specialist and creating a clear plan for selection can help you navigate this process with confidence. We also offer the following tips to help in selecting an egg donor
Discuss preferences with your partner. For intended parents who will choose an egg donor with a partner, it's important to discuss what donor criteria is most important to both of you.
Consider whether you want to know your donor. As you think about donor criteria, examine what type of relationship you would like to have with the donor. Many egg donors prefer to remain unidentified, but many  are open to a variety of forms of communication.
Make a list of your criteria and decide what's negotiable. We recommend you start your search with more general criteria and review many profiles. Then, as you narrow down your search to choose an egg donor, think about what qualities are negotiable and which are a must.
Maintain an open mind. As you browse the donors in our database, keeping an open mind can help you select an egg donor who is unexpectedly ideal.
Take your time. Our Southern California egg donation center encourages intended parents to not rush the donor selection process. As this is such an important decision, we support intended parents by answering their questions so that they feel confident and excited about their choice.
Our egg donor specialists are here to support and guide intended parents through every step of the process as they choose their egg donor and move closer to starting or growing their family.
Next steps
After selecting your ideal egg donor, our Southern California egg donation center will bring together all the necessary professionals and coordinate their services.
This process begins with confirming the match, completing the donor screening, providing the clinic with medical records, and coordinating any appointments and travel arrangement. We will also help you move forward with the legal contracts, payment and starting the egg donor cycle.
It is a great honor to support you during every step of your egg donation journey. Contact us to learn more about how to choose an egg donor.
What Others Are Saying
About Elite Fertility Solutions
After two and a half years of trying, we are pregnant with twins due in December. EFS's expertise and caring made our decision a lot easier than we anticipated. And your daily follow-up via email kept us constantly informed about our donor's prog…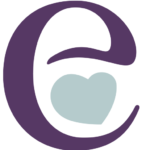 Ray and Stacy G.
For More Information
Office Location:
361 Hospital Road, Suite 333
Newport Beach, Ca 92663
View on Google Maps