Elite Fertility is convenient for those seeking San Diego egg donation
Are you interested in San Diego egg donation? Whether you're interested in becoming a donor or you want to grow your family using donor eggs, Elite Fertility can help. A little over an hour away from San Diego, our office is conveniently located in Newport Beach.
Our team of egg donation experts recruits highly qualified women to serve as egg donors, and we reward them with generous compensation. Intended parents who are seeking an egg donor benefit from the generosity of this diverse and impressive group of young women.
Making family-building easier for intended parents seeking San Diego egg donation
If you can't find the right San Diego egg donation agency for your family, try visiting Elite Fertility Solutions. We are an ally for intended parents who have experienced emotional setbacks on the journey to building their family. Our team is committed to making the egg donation process as smooth, simple and stress free as possible.
Founded by Sheryl Anderson R.N, M.S in 2001, our full-service egg donation agency has nearly two decades of experience connecting intended parents with highly qualified egg donors. We also provide many additional services that go above and beyond.
When you partner with Elite Fertility, you gain a knowledgeable and caring team to guide you on your journey to parenthood.
Providing generous compensation and other benefits for egg donors
Egg donors who want to partner with a San Diego egg donation agency can find just what they're looking for at Elite Fertility in nearby Newport Beach. We thank you for wanting to become an egg donor. Your donation can make the dream of parenthood possible for deserving couples and individuals.
The generous compensation is one of the most exciting benefits of egg donation for donors. However, young women also receive many other life-changing benefits.
Gain free information about your physical, genetic, mental and reproductive health
Receive care from highly qualified and respected fertility doctors
Feel a sense of pride and fulfillment for making family-building dreams come true
When you donate your eggs, you help women and men become parents. Many of these individuals and couples have been told parenthood is impossible. However, your gift makes dreams become a reality.
Contact us if you would like to learn more about becoming an egg donor or building a family using donor eggs.

Comprehensive prescreening at our egg donation agency in California

Full disclosure and responsive communication

Experience in providing compassionate care
Proud supporter of the LGBTQ community
I still remember the day I saw the advertisement for Elite Fertility Solutions in my university's newspaper; they were looking for young women to participate in an egg donation program. I had recently learned that some family friends were having difficulties conceiving, so with them in my mind I felt a strong pull to explore becoming a donor. Being an egg donor was never on my bucket list, but now it's one of the life experiences that I hold most dear.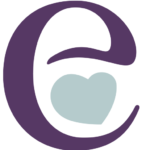 Andrea