There is a long list of benefits for egg donors
Interested in partnering with our Southern California egg donation agency to donate your eggs? By providing this wonderful gift, you can help hopeful parents build the families they have always dreamed of. As a thank you, egg donors receive generous compensation for their time and effort. However, the benefits for egg donors go way beyond money.
Learn more about the benefits for egg donors
During the egg donation process at our Southern California egg donation agency, you will undergo screenings to assess your physical, reproductive, psychological and genetic health. As an egg donor, you will not pay for any of these tests. You can think of it as undergoing the most-comprehensive physical available – at no cost to you.
Fertility testing using hormone testing and ultrasounds can estimate how many eggs you have in your ovaries. This can give you valuable information about your own fertility that can be helpful when you want to start a family of your own. Gaining this priceless knowledge is one of the benefits for egg donors.
Genetic screening makes sure that you don't carry any genetic traits that you could pass to a baby through your eggs. Many people carry a genetic condition without realizing it. When two people who carry the condition come together, they could have a baby with a genetic issue. Knowing whether you carry any genetic illnesses is invaluable when you decide to have a baby.
Know that your gift is changing lives and making dreams come true
Egg donation is an altruistic act that allows men and women to become parents who could not otherwise experience the beauty of pregnancy, childbirth and parenthood. One of the benefits for egg donors is knowing that your gift has made dreams come true for deserving parents.
Women who lost their fertility due to age, cancer or reproductive challenges
LGBTQ individuals and couples
Single men
Helping someone experience the miracle of life by becoming an egg donor is an extraordinary feeling. In fact, the experience can be so rewarding that some donors even pursue a career at an agency like our Southern California egg donation agency.
Contact us to learn more about the benefits about becoming an egg donor.
 I feel safe, happy and that I am genuinely cared for during the entire process.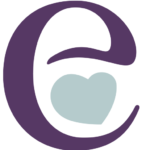 I am forever grateful for the wonderful opportunity and experience I had as an Elite Donor.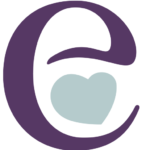 Because of the sincerity and compassion of Sheryl and her staff, I have considered pursuing a career in this industry in hopes that I can also help others.