Telling loved ones about egg donation
Our California egg donation agency understands the unique challenges intended parents face when they need an egg donor. One of those challenges can be telling loved ones about egg donation. For some intended parents, the decision to share is easy. For others, the decision to tell family members or friends can be fraught with uncertainty.
Tips for telling loved ones about egg donation
No intended parent is under any obligation to tell friends or family members that they've used our California egg donation agency. As much as we appreciate good client reviews, we exist to help the dream of a family become a reality. For those who do decide to share, here are some tips for telling loved ones about egg donation.
Set boundaries. Intended parents don't need to share their decision-making process with anyone. They should decide together who to tell and the details they are comfortable sharing.
Support system. Sharing the fertility journey with those who understand can lighten the emotional burden. Intended parents should choose to share with those who can lend strength and support.
Consider the family. If family members are going to find out through others whom the intended parents have shared with, it may be best to talk to those family members directly. A brief explanation can clear up confusion and prevent misunderstandings.
Egg donation is an incredibly generous gift that allows parents to welcome the children they could not otherwise have. While the decisions involved in choosing an egg donor are deeply personal, intended parents should never feel ashamed or embarrassed about sharing their story.
Regardless of the parents' decision about telling loved ones about egg donation, the person they should tell is the child who resulted from a donor egg. Experts recommend bringing the topic up early and being receptive to the child's concerns and questions. There's no need to explain everything all at once. Rather, it should be a gradual conversation. The child should have the opportunity to make their own choice about whether and how to share their origin story.
A process you can trust
Our California egg donation agency has rigorous standards to help promote success. Our egg donors are evaluated psychologically and physically to ensure that each is committed to the process. We also provide psychological support services for intended parents. We know how stressful fertility treatment can be and are here to support growing families.
To learn more about egg donation, please contact our office.
What Others Are Saying
About Elite Fertility Solutions
After two and a half years of trying, we are pregnant with twins due in December. EFS's expertise and caring made our decision a lot easier than we anticipated. And your daily follow-up via email kept us constantly informed about our donor's prog…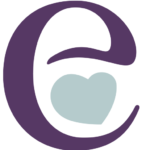 Ray and Stacy G.
For More Information
Office Location:
361 Hospital Road, Suite 333
Newport Beach, Ca 92663
View on Google Maps