Learn more about the benefits of egg donation for cancer patients
Egg donation for cancer patients allows our Southern California egg donation agency to help women fulfill their dream of motherhood. After a life-changing cancer diagnosis, you may believe you can no longer have a family as cancer treatment can harm fertility. But with the right support, having a baby is still possible.
Why do some women need egg donation for cancer patients?
Women are born with a set number of eggs in their ovaries, called the ovarian reserve. This reserve naturally decreases with age, but certain types of cancer treatment may speed up this decline in fertility. Having fewer or poor quality eggs may make it harder to become pregnant. Having a low ovarian reserve may lead to early menopause, meaning no eggs or very few eggs are left. Your doctor can test your ovarian reserve using blood tests and an ultrasound.
Because cancer treatments often affect fertility, you may need to consider donor eggs after undergoing certain treatments.
Chemotherapy can affect the ovaries and cause diminished ovarian reserve. This damage can sometimes be permanent.
Radiation therapy can negatively affect the reproductive organs, specifically the ovaries.
Surgery for a cancer that affects the reproductive organs can result in scarring that can cause fertility challenges.
A fertility doctor can help you determine whether egg donation is your best option. From there, our Southern California egg donation agency will guide you through the egg donor selection process using our caring and consultative approach.
How can we help?
When you are ready to move forward with donor eggs, our Southern California egg donation agency provides detailed profiles of highly qualified prescreened donors.
Finding an egg donor can be stressful and overwhelming, especially when pursuing egg donation for cancer patients. Thankfully, our team is here to help. We provide professional, confidential and empathetic support at every step of the journey.
Access to our donor database. Selecting an egg donor is a very personal experience, which means you can search our database on your timeline, in the privacy of your own home. You can also reach out to one of our skilled matching specialists.
The first step in your search for an egg donation is to register and log into our secure egg donor database. There, you can review our diverse donor database of carefully selected, prescreened and highly qualified egg donors.
Elite donors. As you browse our egg donors, you can rest assured that all our donors have been prescreened to evaluate their physical and mental health. These young women have eggs that offer the best chance of achieving your dreams of having a baby.
Egg donor selection. You can view a complete profile of each donor candidate, which will include a report from the reproductive therapist, photos, video and a comprehensive questionnaire with extensive information about each donor.
Egg donation cycle. The next exciting phase involves selecting your ideal donor. As soon as you choose a donor, we will confirm the match and request any additional testing. You will pick your fertility doctor and then count on Elite Fertility Solutions to coordinate all the logistical details. All you have to do is focus on the joy that pregnancy will bring.
The next steps
Our Southern California egg donation agency will work closely with you and your fertility clinic to make sure everything moves forward seamlessly.
Egg retrieval. When enough of the donor's eggs are mature, she will undergo an egg retrieval. An embryologist then fertilizes the eggs with sperm from the hopeful father or a sperm donor. The resulting embryos undergo preimplantation genetic testing (PGT) to ensure only the best embryo is transferred and results in the baby of your dreams.
Embryo transfer. You or your gestational surrogate will take certain fertility medications to prepare the uterus for the embryo transfer.
We know it can seem difficult and overwhelming to conceive after cancer treatment, but we strive to make it easier by offering a combination of compassion, support, confidentiality and premium donors.
Contact us for more information about egg donation for cancer patients.
What Others Are Saying
About Elite Fertility Solutions
After two and a half years of trying, we are pregnant with twins due in December. EFS's expertise and caring made our decision a lot easier than we anticipated. And your daily follow-up via email kept us constantly informed about our donor's prog…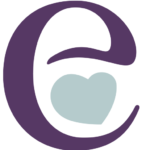 Ray and Stacy G.
For More Information
Office Location:
361 Hospital Road, Suite 333
Newport Beach, Ca 92663
View on Google Maps