Learn how to prepare for egg donation as a parent
Our Southern California egg donation agency helps intended parents prepare for the egg donation journey. This preparation allows couples, women, men and members of the LGBTQ community to have a positive experience and take home a healthy baby.
How to prepare for egg donation
It's important to know about the process as you prepare for egg donation. Here are a few facts to consider.
Connecting you with high-quality donors. Intended parents can rest assured that all donors in our database are carefully vetted. Donors undergo thorough physical and psychological evaluations to confirm their overall physical and emotional health and that they fully understand the commitment they are making by becoming an egg donor.
Genetic testing for the intended father or sperm donor. Your fertility clinic will recommend that the man or men providing sperm for the fertilization of the donor eggs undergo semen analysis and genetic testing. This helps ensure that the sperm are healthy and able to successfully fertilize an egg.
Determining the qualities that you want in your egg donor. To simplify the process of finding your ideal donor, create a list of criteria. If you have a partner, it's best to create this list with them to ensure you're in agreement when beginning your search.
Adopting a healthy lifestyle. If the embryo that results from the egg donation is being transferred to your uterus, you can increase your chances of developing a healthy pregnancy by eating nutritious food, engaging in regular exercise and taking prenatal vitamins that contain folic acid. You may also find it helpful to pursue holistic therapies like acupuncture.
Our Southern California egg donation agency is here to support you through each step of this exciting journey.
Emotionally preparing for egg donation
Your emotional and mental wellbeing plays a big role as you prepare for egg donation. Discovering how to nurture this side of yourself can minimize stress and enhance your overall experience.
Create a support system. The process of building your family through third party reproduction can be easier with the support of trusted friends and family members. Regularly connecting with these individuals can provide a healthy emotional outlet. There are also many support groups where you can share your experiences with others who are on the same journey.
Seek the services of a counselor. You can enhance your support system by connecting with a therapist specializing in fertility.  Per the ASRM guidelines it is recommended that all parties starting or growing their family through egg donation speak with a reproductive therapist. This is an opportunity to explore complex issues in a confidential and supportive environment.
Practice relaxation techniques. Because many aspects of egg donation are out of your hands, relaxation techniques such as meditation, deep breathing and journaling can help you maintain calm. This is important as you wait for the embryo transfer and the results of the eventual pregnancy test.
The specialists at our Southern California egg donation agency are honored to help intended parents navigate egg donation and experience the amazing moment of holding their baby for the first time. Contact us for more information about how to prepare for egg donation.
What Others Are Saying
About Elite Fertility Solutions
After two and a half years of trying, we are pregnant with twins due in December. EFS's expertise and caring made our decision a lot easier than we anticipated. And your daily follow-up via email kept us constantly informed about our donor's prog…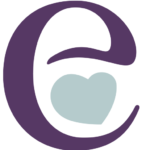 Ray and Stacy G.
For More Information
Office Location:
361 Hospital Road, Suite 333
Newport Beach, Ca 92663
View on Google Maps