Turn to Elite Fertility Solutions for help getting started with egg donation
If you're getting started with starting or growing your family through egg donation, you likely feel a mix of emotions. After all, this is an exciting and sometimes-overwhelming time for single men, women, couples and members of the LGBTQ+ community. Thankfully, you don't have to go on your egg donation journey alone. Elite Fertility Solutions is here to support you every step of the way.
By offering compassionate support and a client-first approach to egg donation, our elite team helps make the dream of parenthood possible. Our sophisticated and caring agency is an all-inclusive destination for anyone who needs a little extra help starting or growing their family. You can count on our team to be as committed to your dream of parenthood as you are.
Tips for getting started with egg donation
Selecting your donor is the first step. To get started, you can register for access to view our secure egg donor database for free. Registration is quick and easy. All you need to do is submit some basic information.
An email address that you check regularly
Telephone number
State of residence
Physician or fertility clinic name
There is no waiting period to access our secure donor database, so you can immediately review the profiles of our elite donors. These women have undergone comprehensive and rigorous prescreening. The information on the website is just a brief  biography of each girl's unique qualities. You can then request at no charge each donor's comprehensive questionnaire, psychological report, photos and video (if available). You can bookmark your favorite donors and request more information. Our team will provide a prompt response within 24 hours.
We recognize that finding a donor is a very personal and private experience. That's why we make it possible to search our user-friendly egg donor database from the privacy of your own home 24/7. If you need assistance as you select a donor, you can turn to one of our skilled matching specialists to help you find your perfect match. You can also read tips to help you choose a donor.
We encourage you to regularly check our database, as we are always adding new elite egg donors to our secure and private database.
Taking the next step after selecting your donor
Once you've selected your donor, you're truly getting started with egg donation. Your donor will receive medical clearance from your doctor and legal clearance from a reproductive attorney. Then, you'll pay our agency fee. From there, your donor can begin the egg donation cycle, bringing you one step closer to your dream of a baby. As your donor goes through this process, our elite team will keep you updated on her progress and provide all the information and support you need.
If you would like to learn more about getting started with egg donation, contact us. We can help you explore this family-building option as you take the next step on your path to parenthood.
What Others Are Saying
About Elite Fertility Solutions
After two and a half years of trying, we are pregnant with twins due in December. EFS's expertise and caring made our decision a lot easier than we anticipated. And your daily follow-up via email kept us constantly informed about our donor's prog…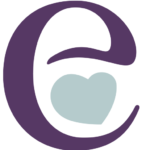 Ray and Stacy G.
For More Information
Office Location:
361 Hospital Road, Suite 333
Newport Beach, Ca 92663
View on Google Maps