Discover how we provide one of the best egg donor registries
As there are numerous egg donor registries to choose from, our California egg donation agency wants parents to understand how we're different than the rest. Our top priority is helping couples and individuals from a wide variety of backgrounds build their families. We do this by connecting intended parents with premium egg donors and ensuring the egg donation process moves smoothly.
One of the most trusted egg donor registries
We offer a range of high-quality services that help us support parents on their journey to take home a healthy baby.
Complimentary pre-screening. Our extensive pre-screening of prospective egg donors helps ensure we have one of the best egg donor registries. This initial testing allows us to confirm that every woman on our registry is of the highest quality. Intended parents don't have to take a gamble when working with our California egg donation agency.
Extensive experience. We've been supporting intended parents since 2001. This long history has allowed us to develop a comprehensive knowledge of the nuances of this industry. We're able to pass this knowledge on to parents, helping to make their experience more enjoyable and successful. In addition, Sheryl Anderson, the founder and director of our agency, has over 35 years of experience in women's reproductive health and holds a master's degree in perinatology.
Competent and compassionate care. We understand many intended parents come to our agency after experiencing disappointments and setbacks. Because of this, we never charge for the initial consultation. We also ensure that each member of our team treats parents with the highest level of respect and compassion.
Comprehensive communication. Out of all the agencies providing egg donor registries, we maintain the highest level of communication. This communication consists of keeping intended parents fully informed throughout the egg donation cycle and staying committed to full disclosure and transparency.
Domestic and foreign egg donation services. We're thankful to have resources and partners that allow us to provide seamless support for both domestic and international parents.
Learn more about our egg donor registry
If you're interested in browsing the elite donors in our registry, we encourage you to complete our simple registration form. You will then receive log in credentials for the donor registry and can begin the exciting process of finding your ideal donor. The team at our California egg donation agency is always available to answer questions.
We look forward to helping you fulfill your dream of parenthood. Contact us for more information about how we provide one of the most premiere egg donor registries.
What Others Are Saying
About Elite Fertility Solutions
After two and a half years of trying, we are pregnant with twins due in December. EFS's expertise and caring made our decision a lot easier than we anticipated. And your daily follow-up via email kept us constantly informed about our donor's prog…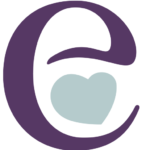 Ray and Stacy G.
For More Information
Office Location:
361 Hospital Road, Suite 333
Newport Beach, Ca 92663
View on Google Maps