Elite Fertility Solutions offers additional compensation for in-demand egg donors
Elite Fertility Solutions is seeking in-demand egg donors. Our Southern California egg donation agency has intended parents who have specific requirements for their ideal egg donor. These needs may include a specific blood type, academic achievement, ethnic background, athletic abilities, artistic talents and more. You may qualify to receive higher compensation if you meet these desired qualifications. Please contact us or fill out an application if you feel you meet one of these specific needs.
In-demand egg donors include donors of Asian, Jewish and Middle Eastern descent
Our Southern California egg donation agency is always seeking Jewish and Middle Eastern egg donors. Intended parents also often ask us to help them find egg donors from various East Asian and Southeast Asian ethnicities, including, but not limited to the following:
Chinese
Japanese
Korean
Indian
Many prospective parents want egg donors who are 100% Asian, Jewish or Middle Eastern. Some are interested in donors with a mixed heritage. Due to the popularity of these in-demand egg donors, we often offer higher compensation to these special young women
Please fill out an application if you are interested in becoming an egg donor.
Women who attended Ivy League schools are also in high demand
Education is very important to many of our intended parents. Our Southern California egg donation agency is looking for women who are currently enrolled in or have graduated from an Ivy League school or other top-ranking university.
In-demand egg donors who attended one of the following colleges may be eligible to receive higher compensation for their commitment to egg donation.
Brown University
Columbia University
Cornell University
Dartmouth College
Harvard University
University of Pennsylvania
Princeton University
Yale University
If you have attended any of these colleges, please provide this information on your initial egg donor application.
Don't forget about our referral incentive
If you refer someone who becomes an egg donor with our agency, you'll receive a referral incentive*. You are eligible for this incentive even if you are not a donor with us. Just be sure that your friend lists your full name on their initial application.
*You'll receive the referral incentive in the form of an e-gift card once your friend has completed her egg donor cycle.
Contact us if you meet any of our specific needs for egg donors and would like to learn more about the process and compensation. As soon as you submit your initial application, we can begin the egg donation process with you.
 I feel safe, happy and that I am genuinely cared for during the entire process.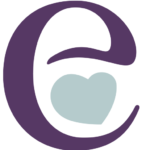 I am forever grateful for the wonderful opportunity and experience I had as an Elite Donor.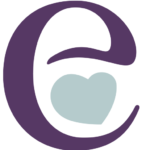 Because of the sincerity and compassion of Sheryl and her staff, I have considered pursuing a career in this industry in hopes that I can also help others.