Everything you need to know to start the egg donation process
It's a big decision to start the egg donation process. As you go through the steps of egg donation, you'll take part in a powerful life experience. It's one that will allow you to earn generous compensation for helping others. You'll also undergo free, extensive screening, including psychological, genetic, medical and fertility tests. These tests not only ensure that you are qualified to donate your eggs, but also provide you with important information about your physical, reproductive and mental health.
Elite Fertility Solutions is primarily an unidentified egg donation program, and our team provides the highest degree of sensitivity, confidentiality, high-quality care and professionalism. It is important that you understand the egg donor requirements before fully committing to the egg donation process. Please remember that our donor coordinator will address any additional questions and/or concerns with you in more detail when you meet.
Before you start the egg donor application process with our California egg donation agency, please review the five steps of egg donation.
Step 1: Apply to Start the Egg Donation Process
Please complete our convenient and secure online application form as honestly and in as much detail as possible. This will allow our team to quickly process your application. This is only a preliminary application, but it is your first step to apply to be an egg donor.
If you have any questions about completing the form, please call us at (949) 494-6511 to speak to the donor coordinator.
Step 2: Interview with the Donor Egg Coordinator
If the information in your initial application meets our donor qualifications, we will reach out to schedule a phone interview with our donor coordinator. The purpose of this call is to review your family medical history. This will include medical information about your biological parents, siblings and both sets of grandparents.
The donor coordinator will also thoroughly explain the process, procedures, risks and responsibilities of egg donation. We want to answer all your questions so that you can decide whether you want to be an egg donor and start the egg donation process.
Step 3: Complete our Detailed Questionnaire
Once you have answers to all your questions and feel ready to commit, we will send you a link to our detailed questionnaire. The full questionnaire is more involved and will include questions about you, your family and your medical history.
First impressions count, and this is no different when applying to become an egg donor. Here are some tips for making a positive first impression.
Spellcheck and proofread.
Be very detailed and avoid one-word answers. This will help make your profile stand out and highlight all your unique qualities to intended parents.
Answer every question. Our team can help if you need any assistance.
Be thorough in the medical section. If you are unsure of some of your family members' health histories, please ask your parents or other family members.
Take your time and be sure to click "Save" at the bottom of each section. You can always come back and complete the questionnaire as time permits.
Once you complete this questionnaire, we will schedule a Zoom meeting with our California egg donation agency. This meeting will allow us to review your paperwork and answer any additional questions.
Step 4: Physical Exam
Before proceeding with the selection process, you must successfully complete the medical screening. To start the egg donation process, you will have a complete physical exam by a fertility specialist. This exam will include a vaginal ultrasound to evaluate the quality of your ovaries.
The physical exam will help us determine whether you are a good candidate to donate your egg. It will also give you valuable information about your personal fertility.
Step 5: Psychological Interview
Donating eggs requires you to confront complex ethical, emotional and social issues. During the individual session with the reproductive therapist, you will have an opportunity to discuss these issues, ask questions and express any concerns.
To start the egg donation process, all prospective parents must also undergo psychological screening and counseling. Upon request, we can provide you with background information about the intended parents. This includes details on their age, lifestyle, professions, interests, hobbies and relationship.
Step 6: Upload Pictures and a Short Video to Start the Egg Donation Process
Pictures and videos show your personality and help intended parents form a special bond with you during the selection process. To help us create your unique profile, we ask you to provide a variety of pictures from infancy to present. We know it is difficult to find photos of yourself alone as an adult, so you can include photos of yourself with friends and family.
As for the video, it should be one to two minutes long. We recommend talking about your hobbies, interests, goals, reasons for becoming an egg donor and any other details you are comfortable sharing about yourself. When recording your video, make sure you are in a quiet environment with good lighting that's free of identifying information in the background.
Tips for videos and photos
Here are some tips to follow when uploading your photos and video.
Include a variety of baby, childhood and current photos. You can never have too many.
Select close-up, modest, full-body photos.
Use natural looking photos that highlight all your beautiful and special features.
Include pictures of your biological immediate family (parents, siblings and grandparents).
When uploading photos, please avoid:
Racy or seminude images
Blurry or very small photos
Too many serious, non-smiling shots
Photos where your face is hidden by hats or sunglasses
Too many photos from the same day or occasion
Selfies or filtered photos
Photos that have identifying information
To protect your privacy, your profile will not have any identifying information, and we will ONLY share your photos and video upon request from prospective parents.
Contact us if you have questions about how to apply to be an egg donor. Our California egg donation agency looks forward to helping you learn more about this rewarding process.
 I feel safe, happy and that I am genuinely cared for during the entire process.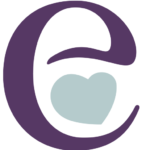 I am forever grateful for the wonderful opportunity and experience I had as an Elite Donor.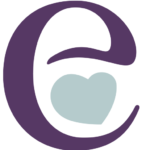 Because of the sincerity and compassion of Sheryl and her staff, I have considered pursuing a career in this industry in hopes that I can also help others.