Our team streamlines the egg donor process for everyone involved
Many young women consider egg donation because of a deep desire to help people start or grow their family. At Elite Fertility Solutions, we recognize the dedication, compassion and generosity at the core of your decision to become an egg donor. Our California egg donor agency strives to make the egg donor process simple and rewarding for both donors and intended parents.
Find support from our California egg donor agency
As you take the first steps toward become an egg donor, you may feel nervous or overwhelmed. For over 20 years, Elite Fertility Solutions has brought intended parents and egg donors together to build and grow families.
Our agency only works with the best board certified reproductive endocrinologists across the nation. These doctors will ensure your safety and well-being during the egg donation process. Our program follows all the standards and guidelines set by the American Society for Reproductive Medicine (ASRM) and the FDA.
Our team of experts will answer all your questions in detail to help you learn about the screening process, the medical procedures and egg donor compensation. We will support and guide you through every step of the egg donation process.
Breaking down the egg donor process
To start, you will complete an online, confidential application. If you meet our initial qualifications, you will schedule a telephone consultation with our donor coordinator. We want to ensure the safety of our egg donors, so we screen and accept potential donors into our elite program based on the following criteria.
Physical examination and transvaginal ultrasound
Psychological evaluation
Infectious disease screening
Genetic testing
Drug screening
What happens next? The 411 on egg retrieval
After completing the required steps and being accepted as an elite donor candidate, we will create your unique profile on our website. This profile will contain no identifying information. Once prospective parents select you to be their donor, you will begin the egg donor process. Although timing may vary, the whole cycle usually takes two to four weeks.
The fertility specialist will create a medication calendar for you and prescribe ovarian stimulation medication. These medications will stimulate egg production. During this time, you receive careful monitoring with bloodwork and ultrasounds.
When your eggs are mature, you will return to the fertility specialist for the egg retrieval. During this 30-45 minute, outpatient procedure, you will be lightly sedated. The fertility specialist will retrieve the mature eggs from your ovaries with an ultrasound guided needle.
You will be sleepy the day of the retrieval, and you must have a designated person to drive you home. We recommend that you rest that day and possibly a few days after the procedure. Within a week, you should feel completely back to normal. You'll also have the knowledge that your generous gift has helped someone build the family of their dreams.
Contact us for more information about starting the egg donor process with our California egg donor agency.
 I feel safe, happy and that I am genuinely cared for during the entire process.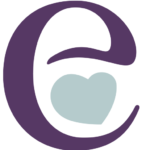 I am forever grateful for the wonderful opportunity and experience I had as an Elite Donor.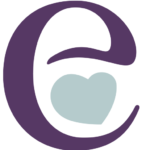 Because of the sincerity and compassion of Sheryl and her staff, I have considered pursuing a career in this industry in hopes that I can also help others.