Sought-after ethnic egg donors fulfill a dream for intended parents
Having a cultural or country of origin in common with your child brings enormous pride to a couple struggling to conceive and searching for an egg donor. At Elite Fertility Solutions, we strive to connect these hopeful parents with young women who can provide this above-and-beyond characteristic. We always partner with extraordinary women – those who meet our high standards for health and wellness. When an egg donor also shares the same ethnicity or cultural background with our clients, she will be appreciated more than she can ever know.
Why are ethnic egg donors in demand?
When our intended parents imagine their families, they will most likely picture someone who looks like them and can carry on the traditions and observances that are important to them. The gift of having a child that will reflect a parent's unique ethnic background is special, and is oftentimes at the top of the list of desired traits and characteristics.
At our Los Angeles egg donor agency, we anticipate having an ongoing demand for women of Asian, Persian, Indian, Italian and Jewish ancestry (among many others). If this describes your background, please contact us about becoming an egg donor.
Asian egg donors represent a large geographic area and a special place in the hearts of intended parents
Having a connection to the Asian countries of China, Japan, Korea, Thailand, Vietnam and others positions you as a sought-after ethnic egg donor. For many Asian intended parents, it's important to carry on family traditions and to map out a shared heritage with their babies. Having this common bond is precious, and something that only a small percentage of egg donors can offer.
Persian egg donors, and those from Pakistan and other Middle Eastern countries, are special
Your ethnicity is in high demand among intended parents who wish to share their heritage with the next generation. Rest assured that the egg donation process is conducted with the utmost discretion and can be completed within a few weeks to accommodate busy schedules whenever possible. A Persian egg donor can feel a special pride in knowing that her act of generosity will help fulfill a dream for a couple longing for a child.
The global Indian community takes pride in its heritage
If you are a young woman of Indian descent, you have a gift to offer unlike any other. Having a baby with roots in the many wonderful states of India will make an extraordinary impact on intended parents who are searching for their perfect egg donor.
A Jewish heritage represents centuries of tradition
Jewish egg donors are in demand, and have the unique ability to address a requirement of Jewish law. Having a child that shares an intended parent's Jewish heritage is an incredible blessing.
Thank you for considering becoming one of our elite egg donors, and one that has a special gift to offer to future generations. You likely have questions about criteria for becoming an egg donor, the screening process and compensation, and we are here for you. This is your moment in time – the intersection of supply and demand that has you standing firmly in a place to bless others beyond belief.
We hope that you will consider partnering with Elite Fertility Solutions as an ethnic egg donor. Contact us here.
 I feel safe, happy and that I am genuinely cared for during the entire process.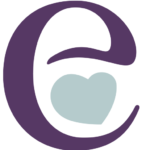 I am forever grateful for the wonderful opportunity and experience I had as an Elite Donor.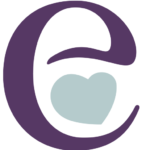 Because of the sincerity and compassion of Sheryl and her staff, I have considered pursuing a career in this industry in hopes that I can also help others.