Elite Fertility Solutions provides information for first time egg donors
The team at Elite Fertility Solutions and our hopeful parents thank you for your interest in becoming an egg donor. It's the generosity of women like you that helps make dreams of parenthood come true. Our Southern California egg donation agency realizes that first time egg donors have many questions.
Our compassionate and knowledgeable egg donation experts will provide you with all the information you need to make sure that the decision to become an egg donor is right for you.
Explaining the start of the process to first time egg donors
To begin the process of becoming an egg donor, all potential candidates must complete our simple and confidential online application. This application will determine whether you meet the basic requirements to become an egg donor.
If the information you provide meets the initial egg donor criteria, you can take the next steps. Here is a basic overview of the steps for first time egg donors at our Southern California egg donation agency.
Telephone interview with our donor coordinator.
Online questionnaire. You can find tips for completing it here.
Physical and psychological screening.
Online donor profile creation. You'll be an unidentified donor, so your profile will not have any identifying information.
Photos and a short video. You can find photo and video tips here.
Taking the next steps on your egg donation journey
Once you are selected as one of our first time egg donors, your egg donation cycle will begin within six weeks to three months. However, you must first complete a few more steps. As a first-time donor, you will need to complete screening bloodwork.
Infectious disease screening for sexually transmitted infections (STI)
Urine drug screening
Genetic testing
To make this as convenient as possible, if you are traveling for the cycle or the IVF clinic is a distance from your home, our team will arrange to send a mobile unit to your home to perform this medical screening.
If your test results are optimal, you will meet with the reproductive endocrinologist (fertility doctor) at the donation clinic, for a quick visit.
Should you live near the doctor, we will schedule your appointment.
If you live out of state from the doctor, our team will schedule your appointment and coordinate your travel arrangements. All travel expenses will be paid for by the intended parents.
We work with the best reproductive endocrinologists (fertility doctors) in the country. These doctors will ensure your safety and well-being during the egg donation cycle.
Once you are medically cleared, but before you start stimulation medications, you will start the legal process. Our Southern California egg donation agency will provide a reproductive attorney who will review the egg donation contract with you and answer all your questions.
After the contracts are signed, you will be able to begin your cycle. You will typically start on the third day of your menstrual cycle.
The medical process for first time egg donors
Your doctor will create a medication calendar for you, and you will give yourself daily hormone injections with a small needle for about two to three weeks. The injections contain synthetic hormones that mimic the hormones that your body naturally produces each month. These medications will increase the number of follicles (fluid-filled sacs that contain the eggs) developing in your ovaries.
While you take these injections, you may notice some temporary side effects, including breast tenderness, abdominal bloating, headaches and/or mood swings. You may even gain a few pounds. Some donors experience little to no side effects. All these symptoms usually occur at the end of the cycle and go away about a week after the egg retrieval.
While on medications, you will visit the doctor for regular monitoring with bloodwork and ultrasounds to check your response to the hormones. Your schedule will need to be flexible during this time to accommodate these appointments, which take about 30 minutes and occur in the morning between 6:30 and 10:30.
When the eggs are mature, you will take your final injection to trigger ovulation. The doctor's office will tell you how and when to take this injection. You will then return to the fertility specialist for the egg retrieval.
During this 30-minute outpatient procedure, you will be sedated while the fertility specialist retrieves the mature eggs from your ovaries with an ultrasound guided needle. There are no incisions or stitches. You will be sleepy for the rest of the day and must have someone drive you home. You should plan on resting for the remainder of the day and perhaps the next few days.
Other things to know as a first time egg donor
It is very common to have cramping and some spotting following the egg retrieval procedure. To help, you will be given pain medication. Within a week, you should feel completely back to normal. You'll also have the knowledge that your generous gift will help hopeful parents have the baby they've always dreamed of.
Please note that you will be more fertile for several days before and after the egg retrieval. As a result, you should avoid sexual intercourse when you begin medications and for two weeks after the retrieval (until you begin your next period).
Because you will receive reimbursement for all travel expenses, please keep your receipts. We will collect receipts for any out of pocket expenses and calculate mileage reimbursement to include these costs with your compensation for this lifechanging gift. You will receive your check within a week of the egg retrieval procedure.
If you have more questions about being a first time egg donor, our Southern California egg donation agency can give you more information. Contact us today to learn more.
 I feel safe, happy and that I am genuinely cared for during the entire process.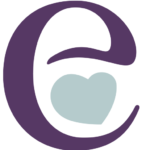 I am forever grateful for the wonderful opportunity and experience I had as an Elite Donor.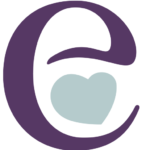 Because of the sincerity and compassion of Sheryl and her staff, I have considered pursuing a career in this industry in hopes that I can also help others.