Elite Fertility Solutions explains how long it takes to donate eggs
The hopeful parents who come to Elite Fertility Solutions are forever grateful to the generous egg donors who make their dreams of parenthood possible. We truly thank you for considering becoming an egg donor. If you want to know how long it takes to donate eggs, you aren't alone. All donors have this question when they begin the egg donation process. The team at our Southern California egg donation agency is happy to walk you through the egg donation timeline.
You might be pleasantly surprised to learn how long it takes to donate eggs
Our Southern California egg donation agency respects the time and effort it takes to become an egg donor, so we work to make egg donation as efficient as possible. When donors ask how long it takes to donate eggs, they are excited to learn that it often only takes two to four weeks.
Here is a look at the egg donation timeline.
On the third day of your period, you will visit the fertility doctor for an ultrasound and bloodwork. At this time, your doctor will create a and you'll learn how to take the medications. You'll either start with injectable medications or take an oral medication and then move to injections.
You'll give yourself injections in your belly or thigh for about two weeks. These shots stimulate egg production. During this time, you will have morning monitoring appointments every few days. They take about 30-45 minutes.
When your doctor determines that the time is right, you will administer your final injection, which will be the trigger shot. This shot tells your body that it's time to release your eggs. Then, 34 to 36 hours after the trigger shot, you will return to the fertility doctor for the egg retrieval.
Within a week of the egg retrieval, you should be feeling back to normal. You'll also know that you have given someone the precious gift of parenthood.
Elite Fertility Solutions compensates you for your time
Our Southern California egg donation agency understands that deciding to become a donor is a big commitment and that your time is valuable. That's why we provide generous compensation to the women who have help make the dream of parenthood come true.
If you are interested in becoming an egg donor for Elite Fertility Solutions or have questions about how long it takes to donate eggs, please contact us today. Your generous gift can make hopeful parents' dreams of parenthood come true.
 I feel safe, happy and that I am genuinely cared for during the entire process.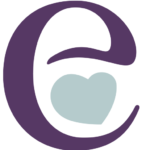 I am forever grateful for the wonderful opportunity and experience I had as an Elite Donor.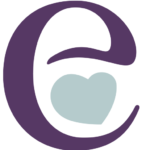 Because of the sincerity and compassion of Sheryl and her staff, I have considered pursuing a career in this industry in hopes that I can also help others.