Thank you for reviewing our egg donor requirements
Elite Fertility Solutions wants to make egg donation a positive and rewarding experience for intended parents and egg donors. To make this possible, our Southern California egg donation agency follows strict egg donor requirements, which have been set by the FDA and the American Society for Reproductive Medicine (ASRM). Our agency takes the extra steps to ensure that our egg donors are physically and emotionally prepared for the journey.
Elite Fertility Solutions has specific egg donor requirements
At Elite Fertility Solutions, we want to help intended parents build families. Additionally, we want our egg donors to walk away from the egg donation experience with a sense of fulfillment. Both goals guide everything we do at our Southern California egg donation agency. To begin the journey to become an egg donor, you must meet the following egg donor requirements.
Be a healthy woman between the ages of 20 and 29.
Don't smoke or use drugs.
Have a BMI of 26 or less.
Have access to a variety of photos (ranging from infancy to current day) for your profile.
Be available for early morning appointments.
Have reliable transportation.
Know the medical history of your biological parents, grandparents and siblings.
Be willing to answer all questions honestly.
Our team looks for women who demonstrate a high level of responsibility and a commitment to the egg donation process. Most of our intended parents have struggled with infertility for years and have suffered numerous fertility setbacks. Elite Fertility Solutions strives to eliminate further disappointment by providing qualified donors who are culturally and ethnically diverse, intelligent, creative and passionate in all areas of their life.
Egg donation is a fulfilling experience for donors
Women who become donors at our Southern California egg donation agency agree that the experience is life-changing in the best way possible. When you donate your eggs, you can change someone's life forever by helping them become a parent and earn generous compensation for this amazing gift of life.
If you are interested in becoming an egg donor for Elite Fertility Solutions, please contact us today or call us at (949) 494-6511. If you meet the egg donor requirements, you can help make intended parents' dreams of parenthood come true.
 I feel safe, happy and that I am genuinely cared for during the entire process.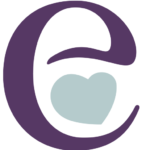 I am forever grateful for the wonderful opportunity and experience I had as an Elite Donor.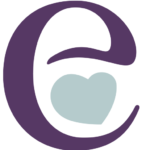 Because of the sincerity and compassion of Sheryl and her staff, I have considered pursuing a career in this industry in hopes that I can also help others.