You can change a couple's life by becoming an Asian egg donor
Elite Fertility Solutions values diversity in our egg donor community, and we always have a demand for Asian egg donors. By becoming an Asian egg donor with our California egg donation agency, you can help hopeful parents bring home a baby who shares their genetic and physical characteristics.
We are always looking for women who are interested in becoming an Asian egg donor
Our California egg donation agency knows that many hopeful parents look for an egg donor from a certain ethnic background. For example, Asian hopeful parents often look for an Asian, or even half-Asian, egg donor. As a result, Asian egg donors are in high demand. This is just one of many reasons to consider becoming an Asian egg donor.
Becoming an egg donor is a rewarding experience. Our donors take pride in the knowledge that they have provided a priceless gift to a family struggling with infertility. As an Asian egg donor, you can help hopeful parents bring home a healthy baby who shares their physical traits and ethnic background.
Hopeful parents are always seeking Asian egg donors from the following backgrounds:
Bangladeshi
Bhutanese
Burmese
Cambodian
Chinese
Filipino
Indian
Indonesian
Japanese
Korean
Laotian
Malaysian
Mongolian
Nepalese
Pakistani
Singaporean
Sri Lankan
Taiwanese
Thai
Vietnamese
Our goal is to make the egg donation process straightforward and simple
Elite Fertility Solutions strives to maintain a database of highly qualified Asian egg donors. If you are of Asian descent, our California egg donation agency would love to speak with you about becoming an egg donor.
Our egg donor agency has a few basic requirements for all of our donors:
You must be a healthy woman between the ages of 20 and 29.
You must not smoke or use drugs.
You must have a BMI of 25 or less.
You must know the medical history of your biological parents.
You must have reliable transportation.
You must be able to provide a range of photos from when you were young to current
If you meet these requirements and you are interested in giving the ultimate gift, please proceed to our initial application. After submitting it, a member of our staff will contact you about the next steps.
From the very start of the egg donation process, we are confident that you will be put at ease by our world-class expertise and unparalleled compassion. Our goal is to make the process of Asian egg donation as rewarding and easy as possible.
If you'd like more information about becoming an Asian egg donor with our California egg donation agency, please contact us.
 I feel safe, happy and that I am genuinely cared for during the entire process.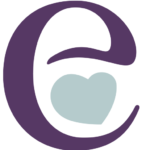 I am forever grateful for the wonderful opportunity and experience I had as an Elite Donor.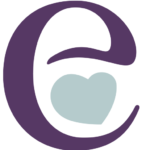 Because of the sincerity and compassion of Sheryl and her staff, I have considered pursuing a career in this industry in hopes that I can also help others.